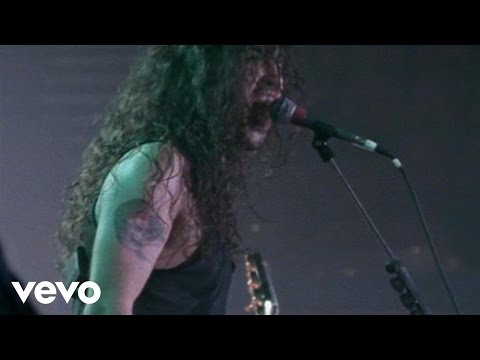 Life moves pretty fast...yeah you know the rest. Anyway I figured of starting another round, but I myself may or may not play on the count of not being around much. So I figured of just hosting another round for you all the enjoy.
The "Al Bundy" Wing
The "Connor MacLeod" Wing
The "Naked Snake/Big Boss" Wing
The "Ash Williams" Wing
Past Hall Of Fame Inductees:
Megadeth
Motörhead
Led Zeppelin
Deep Purple
Judas Priest ("Greatest Hits" Winner)
Venom
Alice In Chains
Rainbow
UFO
Iron Maiden
Anthrax
Saxon
Armored Saint
Dio
Van Halen
Soundgarden
Queen
Rush
Cathedral
Destruction
Stevie Ray Vaughan
Metallica
Cream
AC⚡DC
Pantera
Mercyful Fate
Thin Lizzy
Candlemass
Uriah Heep
Scorpions
The Yardbirds
Celtic Frost
The Who
Robert Johnson
Hawkwind
Ozzy Osbourne
The Beatles
Pentagram
Pink Floyd
Slayer
Rules are simple:
- We start off with twenty bands, each having twenty points. All forms of ROCK/METAL go head to head (be it Grunge, Speed/Thrash Metal, what have you.)

- The point of the game is to drain points from specific bands, while healing your own. For each one point that you heal a band, you remove two points from another. Example: +1 Metallica, -2 Children Of Bodom. The last one standing is the winner.

- You may not make more than one consecutive post; IE: you must first wait for another person to post before you make yours. Also, one post per day, per poster, ACCORDING to Board Time (Central Time Zone UTC-06:00).

- You can vote for a band you haven't heard, or have heard very little of, on the premise of protecting a band you enjoy.

- Black Sabbath(Or Heaven And Hell) is OMITTED due to the fact that we're on a Black Sabbath site, and we don't want votes to get one sided. Also those already entered in the Hall Of Fame are now OMITTED as well because they already won their respective games.
One person can nominate one band. Second nominations can be allowed upon game host's discretion when needed.
Once we get twenty bands, the game will begin. You all know the drill.
Groovy.