2020 CD [ Amazon UK ] | 2020 Vinyl [ Amazon UK ]
CD (Amazon US | Amazon UK ) | MP3 (Amazon US | Amazon UK)
Japanese CD (Amazon US) | iTunes (US)

Track Listing
Man in A Suitcase (4:09)
Box of Six (3:53)
Mysterons (5:36)
Justified (4:05)
Department S (4:45)
Area Code 51 (4:48)
Has to Be (3:29)
Number 5 (5:04)
Among the Cybermen (4:43)
Unspeakable Elvis (3:47)
Xodiak (3:34)
Northern Wisdom (3:46)
Trinity Road (3:26)
Beach Skeleton (1997 Japanese Version Only)
Writing Credits
Music by Geezer Butler & Pedro Howse
Lyrics by Geezer Butler
Credits
Geezer Butler – Bass & Keyboards
Clark Brown – Vocals
Deen Castronovo – Drums
Pedro Howse – Guitar
Produced by Geezer Butler & Paul Northfield
Engineered & Mixed by Paul Northfield @ Studio Morin Heights
Catalogue Numbers
CD TVT 6020-2 (US 1997)
CD Eagle EACD001 (UK 1997)
CD Victor VICP-60114 (JPN 1997)
CD BMG BMGCAT473LP (US 2020)
CD BMG BMGCAT473CD (US 2020)
Notes
On this album, the band is being marketed as "Geezer".  On Plastic Planet, it was "G//Z/R", and on Ohmwork, it was "GZR".
The Cover art for this album is a throwback to the old Sabbath tune, "Hand of Doom".
The original US CD release was a special digipack.  The front cover had a hole cut out of it in the shape of the "hand" you see on the cover art.  When you opened up the front cover, the full image was revealed, which looked like the image below.  The Japanese CD was a standard jewel case, and did not have this art trickery.
The three Geezer Butler "solo" albums were re-released digitally in March 2020.  At that time, all three were rebranded as just "Geezer Butler" vs the names they had before (G//Z/R, Geezer, or GZR).  At the same time, they got an artwork refresh, you can see the 2020 digital artwork below.
I had sent an email to Geezer Butler about the source of the song "Among the Cybermen" which I thought was based on the BBC show "Doctor Who".  This is what Geezer replied with..  "yes, the lyrics were originally about the death of Dr. Who. The original chorus was "Dr. Who lies dead among the Cybermen", about the final battle of Dr. Who, but was supposed to be symbolic of the end of childhood. I changed it because I thought it sounded a bit silly. Most of the album is about growing up in the era of Sixties television, and its influence on me."  You can hear the song in full on Geezer's Youtube channel.
Additional on the last entry..  The episode "The Doctor Falls" (the season finale of the 2017 series of Doctor Who) had a visual representation of Geezer's unused lyrics.  See the screenshot below of the Doctor lying dead among the Cybermen.  What I found more prophetic about that is the episode originally aired exactly 20 years to the day from the release of this album.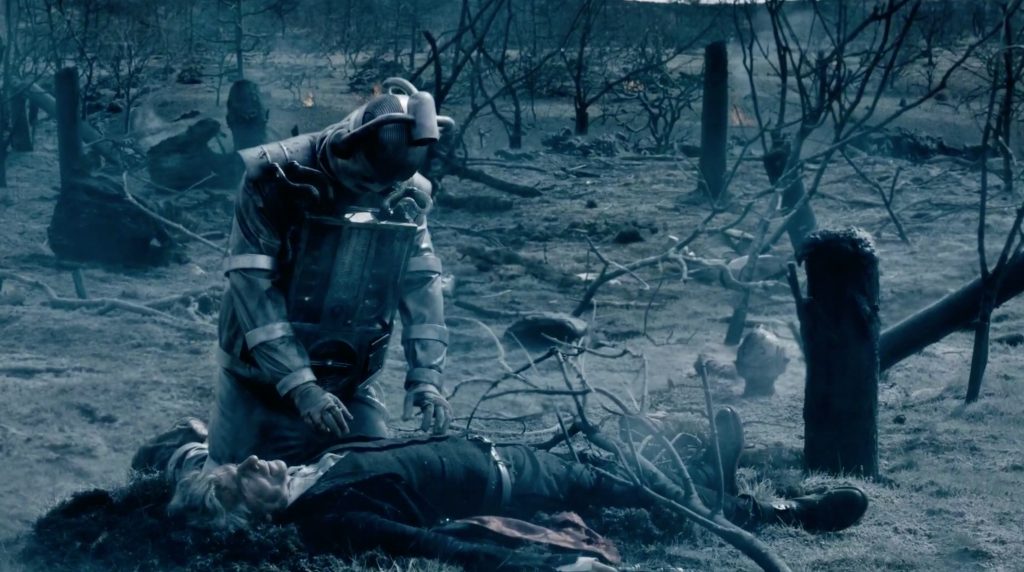 Links
Images
This is the front cover art when you open the front cover to see what else is there besides the "Hand of Doom"…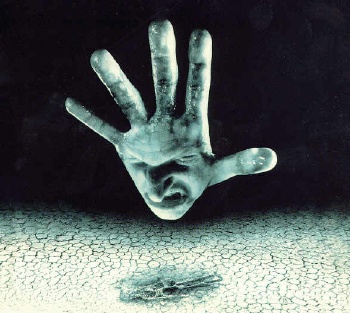 This image is the 2020 digital re-release artwork for Black Science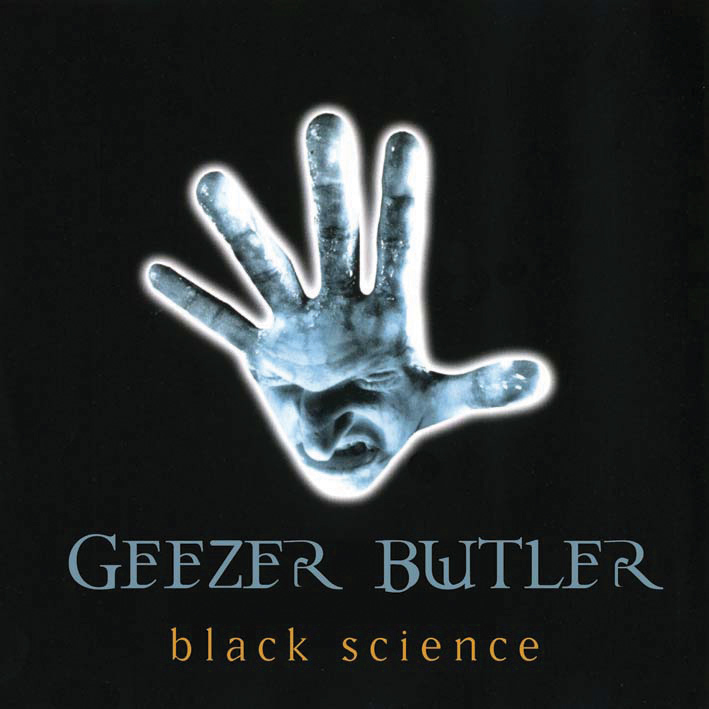 Here are some images connected to the 2020 physical re-release of the album.