Standard CD (Amazon US | Amazon UK )


Track Listing
Laughing Man (in the Devil Mask)
Vocals: Henry Rollins, Bass: Terry Phillips, Drums: Jimmy Copley
Meat
Vocals: Skin, Bass: Bob Marlette, Drums: John Tempesta, Addl Guitar: Ace
Goodbye Lament
Vocals: Dave Grohl, Bass: Laurence Cottle, Drums: Dave Grohl, Addl Guitar: Brian May
Time is Mine
Vocals: Phil Anselmo, Bass; Laurence Cottle, Drums: Matt Cameron
Patterns
Vocals: Serj Tankian, Bass: Laurence Cottle, Drums: Jimmy Copley
Black Oblivion
Vocals: Billy Corgan, Bass: Billy Corgan, Drums: Kenny Aronoff, Addl Guitar: Billy Corgan
Flame On
Vocals: Ian Astbury, Bass: Laurence Cottle, Drums: Matt Cameron, Addl Guitar: Brian May
Just Say No To Love
Vocals: Peter Steele, Bass: Peter Steele & Laurence Cottle, Drums: Matt Cameron
Who's Fooling Who
Vocals: Ozzy Osbourne, Bass: Laurence Cottle, Drums: Bill Ward
Into the Night
Vocals: Billy Idol, Bass: Ben Shepherd, Drums: Matt Cameron
Writing Credits
Iommi/Rollins/Marlette – Track 1
Iommi/Skin/Marlette – Track 2
Iommi/Grohl/Marlette – Track 3
Iommi/Anselmo/Marlette – Track 4
Iommi/Tankian/Marlette – Track 5
Iommi/Corgan – Track 6
Iommi/Astbury/Marlette – Track 7
Iommi/Steele/Marlette – Track 8
Iommi/Osbourne/Marlette – Track 9
Iommi/Idol/Marlette – Track 10
Other Credits
Ralph Baker – Executive Producer
Bob Marlette – Producer, Engineer, Mixer
Recorded at A&M Studios (and others, about 7 or 8 more)
Catalogue Numbers
Notes
Tony's solo album was originally worked on in 1996 with Glenn Hughes, Dave Holland, & Don Airey. All that work was scrapped, and Tony started over again to produce what is released here. The original 1996 was "available" as a bootleg called "8th Star", and then later officially released as "The 1996 DEP Sessions".
Work on this was delayed by the various Black Sabbath tours and reunions since 1997 onwards.

Album Press Release:
'Iommi is God' A familiar refrain among rock aficionados in tune with the groundbreaking work of founding Black Sabbath guitarist Tony Iommi. The name itself-Iommi-conjures in the misty mind's eye visions of down-tuned apocalyptic doom and monolithic riff-mastery nonpareil amongst his peers. The stalwart backbone of Rock's greatest band has proved time and again that there is none heavier, as evidenced on any classic Sabbath song: "Into the Void", "Iron Man", "Heaven & Hell", "Mob Rules", the list is endless. Iommi's initial stroke of genius occurred in late 1969 when he created a genre of music-later to be dubbed 'Heavy Metal'-with three seductive, foreboding chords, the result of doing more with less in the primitive, minimalist Sabbath blueprint. Such unholy, chordal trinity formed the gestalt of the Sabbath mystique and the framework of the masterpiece Black Sabbath-diabolus in musica.
On stage, Iommi is the human equivalent to the Rock of Gibraltar, standing fast like a king overlooking his minions, surveying their loyalty and devotion to the cause of Metal. His enigmatic, menacing countenance slyly esteems the demons and witches lyrically while 120 decibels disturb the frequencies around him. Idolized by three generations of guitarists seeking to pen the perfect riff, Tony's long-standing tenure on the turbulent carousel of Rock & Roll has steeled him against the winds of change and corrosive fads of pop culture. Young upstarts look to Tony's work for inspiration and, commonly, to nick a lick or two. He is IOMMI, and he stands alone.
Following the over-the-top success of the Black Sabbath Reunion album, supporting tour, and Ozzfest '99 run last year, there has been a renaissance of Sabbath-inspired heavy rock. In between tours over the last three years Tony has been preparing his first ever solo album, and he's called on some of Rock's best voices to lay down vocal tracks: Dave Grohl, Philip Anselmo, Billy Corgan, Henry Rollins, and Ian Astbury all appear. True to form, the album is dark and menacing with each singer leaving his distinct mark over Iommi's inimitable music. Venturing forth on his own with Iommi one is reminded of the staggering influence this one man has had on the spectrum of heavy rock.
Turn on, tune down, doom out.
WORLDWIDE RELEASE: October 10, 2000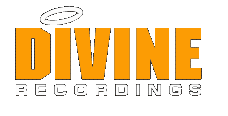 Links
My review of "Iommi":
Tony Iommi finally manages to release a solo album after a few other attempts got sidetracked. The album is not bad at all, in fact it's quite good – but I was spoiled by the 8th Star music, I would have preferred that. However, you can't go wrong here, there's lots of great tunes – and Iommi uses the Santana Supernatural method here, lots of guest singers.