CD [ Amazon US | Amazon UK ]
MP3 [ Amazon US ] | iTunes (US)

Track Listing
Wild One
Born on the Sun
Hey Angel
Between Two Hearts
Night Music
Lock Up the Wolves
Evil on Queen Street
Walk on Water
Twisted
Why are they Watching Me (CD Only)
My Eyes
Writing Credits
All lyrics & melodies by Ronnie James Dio
Credits
Ronnie James Dio – Vocals
Rowan Robertson – Guitars
Teddy Cook – Bass
Simon Wright – Drums
Jens Johannsen – Keyboards
Executive Producer – Ronnie James Dio
Produced by Tony Platt & Ronnie James Dio
Engineered by Tony Platt
Mixed by Nigel Green & Tony Platt
Recorded at the Granny's House, Reno NV USA
Originally Mastered by George Marino at Sterling Sound
Catalogue Numbers
CD Reprise/Warner 9-26212-2 (US 1990)
LP Vertigo 846-033-1 (EUR 1990)
CD Vertigo 846-033-2 (EUR 1990)
CD Reprise W2-26212 (CAN 1990)
CASS Popron 50018-4 (CZE 1990)
CD CD-Maximum CDM-0799-291 (RUS 1999)
Notes
This version of Dio was a complete change from the last. Rumour has it Ronnie was trying to "capture the feel" of the first album.
Although they don't appear on this album, longtime Dio members Vinny Appice & Jimmy Bain have writing credits on a couple of tracks, despite the overall album being listed to all Ronnie in terms of songwriting.
There were two additional tracks recorded for this album, but unused.  To date, they've not been released or re-used.  The titles are "Hell Wouldn't Take Her" & "River Between Us".
Links
Images
Below is a picture of the front of the cassette version of the album.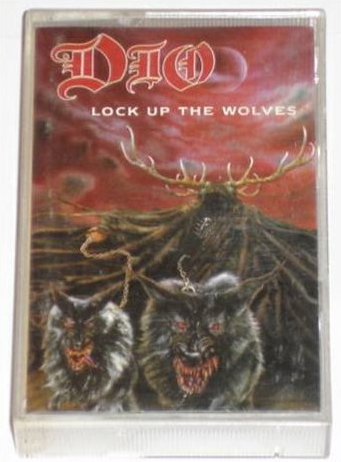 Video