You want to email me?  That's cool.  I like hearing from fans of Black Sabbath.  However, I need to stress one thing pretty strongly.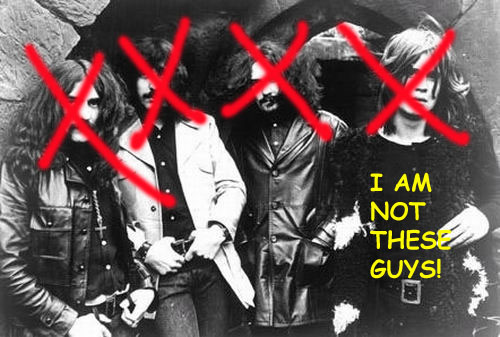 WHEN YOU EMAIL THIS SITE, YOU ARE NOT EMAILING BLACK SABBATH
OR ANY OF THE MEMBERS OF THE BAND!
I'm sorry for being so over the top in saying that, but I've been running the site since 1995, and you have no idea how many times I get emails saying "Ozzy, you rule", or "Tony, this guitar lick is awesome" or "When are you guys coming out with a new album?". ARRRRRGH! I'm not Black Sabbath. My name is Joe Siegler. This is a fan site. I suppose that's partially my fault because this is a quality site, not some cheapie piece of crap fan site like most fan sites tend to be, and it gives off the air of being official, when it's not. I have never pretended to be the official site, since that is not something I want to be in the first place.
I like hearing from folks, but don't think you're emailing Black Sabbath or any of the 30 odd members that have been in the band over the years, because I am not them! If you still email me thinking I'm Black Sabbath after reading this page, you're really dense. I failed to comprehend how people could think I was Black Sabbath before. If you still think I'm Sabbath after all this, well, you might want to consider quitting the Internet.
If you still want to send me an email, use the form below.
If for some reason you want to contact me the old fashioned way, you can write me here:
Joe Siegler
PO Box 497251
Garland, TX 75049-7251
United States of America
Anyway, I guess the moral of the story is: