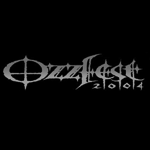 Ozzfest 2004 Tour
Dates and research compiled by Joe Siegler & Robert Dwyer.
If you'd like to use any of this text for non-commercial purposes, please obtain permission first.
Commercial utilization of this work in whole or in part is prohibited!
If you have an update to one of the dates below, please help keep the list accurate by telling us!
Touring Band
Ozzy Osbourne – Vocals
Rob Halford – Vocals (Aug 26 only)
Tony Iommi – Guitar
Geezer Butler – Bass
Bill Ward – Drums
Geoff Nicholls – Keyboards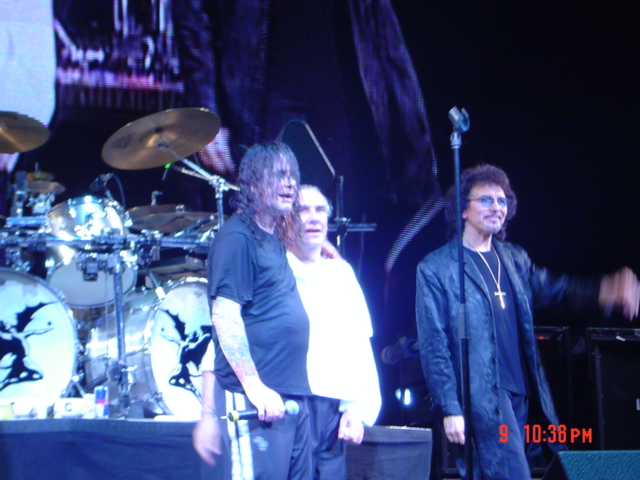 Ozzfest Bands
Main Stage: Judas Priest, Slayer, Dimmu Borgir, Superjoint Ritual, Black Label Society, and festival headliners Black Sabbath.
Second Stage: Slipknot (headliner), Hatebreed, Lamb of God, Atreyu, Bleeding Through, Lacuna Coil, Every Time I Die, Unearth, God Forbid, Otep, Devil Driver, Magna-Fi, Throwdown.
Date
Location
Venue
Notes

July 10

Hartford, CT

ctnow.com Meadows Music Theatre

[ Concert Review Page ]

July 12

Boston, MA

Tweeter Center

[ Concert Review Page ]

July 14

Wantagh, NY

Hilfiger at Jones Beach Amphitheatre

[ Concert Review Page ]

July 16

Holmdel, NJ

PNC Bank Arts Center

[ Concert Review Page ]

July 18

Bristow, VA

Nissan Pavilion

[ Concert Review Page ]

July 20

Columbus, OH

Germain

Amphitheatre

[ Concert Review Page ]

July 22

Nashville, TN

Starwood

Amphitheatre

[ Concert Review Page ]

July 24

Denver, CO

Coors

Amphitheatre

[ Concert Review Page ]

July 27

Seattle, WA

White River

Amphitheatre

[ Concert Review Page ]

July 29

San Francisco, CA

Shoreline

Amphitheatre

[ Concert Review Page ]

July 31

San Bernadino, CA

Hyundai Pavilion

[ Concert Review Page ]

Aug 3

Albuquerque, NM

Journal Pavilion

[ Concert Review Page ]

Aug 5

Dallas, TX

Smirnoff Music Center

[ Concert Review Page ]

Aug 7

San Antonio, TX

Verizon Wireless

Amphitheatre

[ Concert Review Page ]

Aug 10

Kansas City, KS

Verizon Wireless

Amphitheatre

[ Concert Review Page ]

Aug 12

St. Louis, MO

UMB Pavilion

[ Concert Review Page ]

Aug 14

East Troy, WI

Alpine Valley Music Theatre

[ Concert Review Page ]

Aug 17

Detroit, MI

DTE Energy Music Center

[ Concert Review Page ]

Aug 19

Cleveland, OH

Blossom Music Center

[ Concert Review Page ]

Aug 21

Chicago, IL

Tweeter Center

[ Concert Review Page ]

Aug 24

Indianapolis, IN

Verizon Wireless Music Theatre

[ Concert Review Page ]

Aug 26

Camden, NJ / Philadelphia

Tweeter Waterfront

[ Concert Review Page ]

Aug 28

Pittsburgh, PA

Post Gazette Pavilion

[ Concert Review Page ]

Aug 31

Raleigh, NC

Alltel Pavilion

[ Concert Review Page ]

Sep 2

Tampa, FL

Ford

Amphitheatre

[ Concert Review Page ]

Sep 4

West Palm Beach, FL

Sound Advice

Amphitheatre

[ Concert Page ] – CANCELLED