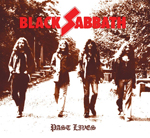 Released August 20, 2002 (US/North America)
Released September 2, 2002 (Everywhere Else)
Re-Released September 27, 2010 (Deluxe Edition)

2002 CD [ Amazon US ] | 2002 Digipak CD [ Amazon US | Amazon UK ]
2010 Deluxe Edition [ Amazon UK ] | MP3 [ Amazon US | Amazon UK ] | iTunes (US)


Track Listing
Disc 1 – "Live at Last"
Tomorrow's Dream
Sweet Leaf
Killing Yourself
Cornucopia
Snowblind
Children of the Grave
War Pigs
Wicked World
Paranoid
Disc 2
Hand of Doom
Hole in the Sky
Symptom of the Universe
Megalomania
Iron Man
Black Sabbath
NIB
Behind the Wall of Sleep
Fairies Wear Boots
Writing Credits
All songs by Iommi, Butler, Osbourne, Ward
Credits
Ozzy Osbourne – Vocals
Tony Iommi – Guitar
Geezer Butler – Bass
Bill Ward – Drums
2002 Art Direction – M. Magarian Schmidt
2002 Booklet Notes – Bruce Pilato
2010 Project Coordinator – Steve Hammonds
2010 Product Management – Jon Richards
2010 Remastering by Andy Pearce
2010 Booklet Notes – Alexander Milas
Catalogue Numbers
CD Sanctuary 84561-2 (US 2002 – Standard)
CD Sanctuary 84562-2 (US 2002 – Limited Edition)
CD Sanctuary SANDP138 (UK 2002 – Standard)
CD Sanctuary SANDD138 (UK 2002 – Limited Edition)
LP Earmark 41045 (UK 2002)
CD Universal 2749907 (UK 2010)
Notes
Disc 1 was originally released as "Live at Last" in 1980 (and again in 1996).  It's inclusion here in the "Past Lives" package is the first authorized release of that album by the band.
Disc 1, Tracks 1-5 were recorded at the Hardrock in Manchester, England on Mar 11, 73
Disc 1, Tracks 6-9 were recorded at the Rainbow Theatre in London, England on Mar 16, 73
Disc 2, Tracks 1, 5-9 were recorded at the Olympia Theatre in Paris, France – Dec 20, 70
Disc 2, Tracks 2-4 were recorded at the Asbury Park Convention Hall in Asbury Park, NJ – Aug 6, 75
The working name for Past Lives was originally "Live in 75".
This was rumoured for awhile to contain a full professional, legal recording of the famed "Paris 1970" bootleg, one of the more quality bootlegs out there by Black Sabbath.  As noted above, some of the tracks are from Paris '70, but not the entire gig is here.
There are two versions of the original 2002 release.  The standard version contains just the music in a conventional jewel case.  The "Limited Edition" version also includes special Digipak packaging, a fold up poster, and a Black Sabbath guitar pick.
The 2010 Deluxe Edition looks externally similar to the 2002 Deluxe Edition in that it has digipak packaging, but the booklet notes are all new over the 2002 original. he two discs were also remastered for the 2010 release, but the track listing is the same as the older version.   This release also does not have any of the "merch" from the 2002 "Limited Edition" either (the pick or the poster).
Links
Images
First is the cover for the 2010 "Deluxe Edition" release of Past Lives.  After that are various pictures from the insides of the 2002 & 2010 packaging.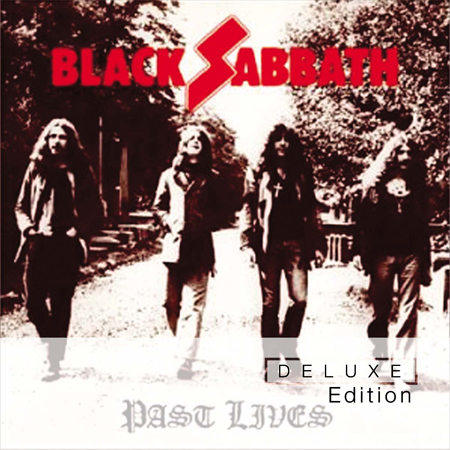 Video
This broken Youtube video used to be a TV commercial advertisement for the Past Lives release.  It has unfortunately disappeared.  If anyone knows where to find it now, please email me.