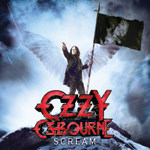 Released June 14, 2010 (UK/Europe)
Released June 22, 2010 (US/North America)
Released October 5, 2010 – Tour Edition (Worldwide)

Standard CD (Amazon US | Amazon UK) | Tour Edition CD (Amazon US | Amazon UK)
MP3 Standard (Amazon US | iTunes US | Amazon UK)
MP3 Download Tour Edition (Amazon US | iTunes US | Amazon UK)
MP3 Download Scream EP (Amazon US | iTunes US)

Track Listing (Original Release)
Let it Die
Let Me Hear You Scream
Soul Sucker
Life Won't Wait
Diggin Me Down
Crucify
Fearless
Time
I Want it More
Latimer's Mercy
I Love You All
One More Time (iTunes Pre-Order Only Track)
Jump the Moon (Japanese Exclusive Track)
Track Listing (Tour Edition)
Disc 1
Let it Die
Let Me Hear You Scream
Soul Sucker
Life Won't Wait
Diggin Me Down
Crucify
Fearless
Time
I Want it More
Latimer's Mercy
I Love You All
Disc 2
Hand of the Enemy
One More Time
Jump the Moon
Bark at the Moon (Live)
Let Me Hear You Scream (Live)
No More Tears (Live)
Fairies Wear Boots (Live)
Writing Credits
All songs written by Ozzy Osbourne & Kevin Churko, except
Tracks 1, 5, 7, & 11 by Ozzy Osbourne, Kevin Churko, & Adam Wakeman
Other Credits
Ozzy Osbourne – Vocals
Gus G. – Guitars
Rob "Blasko" Nicholson – Bass
Tommy Clufetos – Drums
Adam Wakeman – Keyboards
Kevin Churko – Producer, Engineer
Kane Churko – Pro-Tools Engineering
Bob Ludwig – Mastering
Sharon Osbourne – Executive Producer
Recorded at "The Bunker" (Los Angeles) & "The Hideout" (Las Vegas, NV)
Catalogue Numbers
CD Sony/Epic 88697361132 (US 2010)
CD Sony/Epic 778682 (US 2010 – Tour Edition)
CD Columbia ??? (UK 2010)
Notes
The album was partially recorded at Ozzy's studio at his house.
The album's original name was "Soul Sucka", but due to overhwhelming negative response online, the title was changed.
Three songs from this album were made available as downloadable content in the Rock Band series of videogames.
The song "Let Me Hear You Scream" was in the soundtrack to the Madden NFL 11 videogame.
Before the album was released, Ozzy produced a short promotional video where he appeared at a wax museum pretending to be himself, only scaring people who posed with him.  That video is below.
The first single was "Let Me Hear You Scream". The cover art for that single can be seen below.
A full song stream of "Let Me Hear You Scream" can be listened to here:
There was a "Tour Edition" released a few months after the regular edition (same thing happened with the last album, too).  All the pre-order tracks and Japanese bonus tracks were put on the second disc of the Tour Edition, as wells as some live tracks.
There was also a "Scream EP" was released at the same time as the Tour Edition.  It's intended target are the people who bought the basic version originally, and wanted the extra material that was on the Tour Edition.  I do not believe the EP was released in the UK.  The cover art for the Scream EP is shown below.
Links
Artwork / Images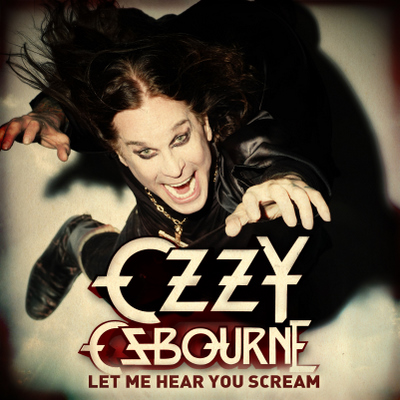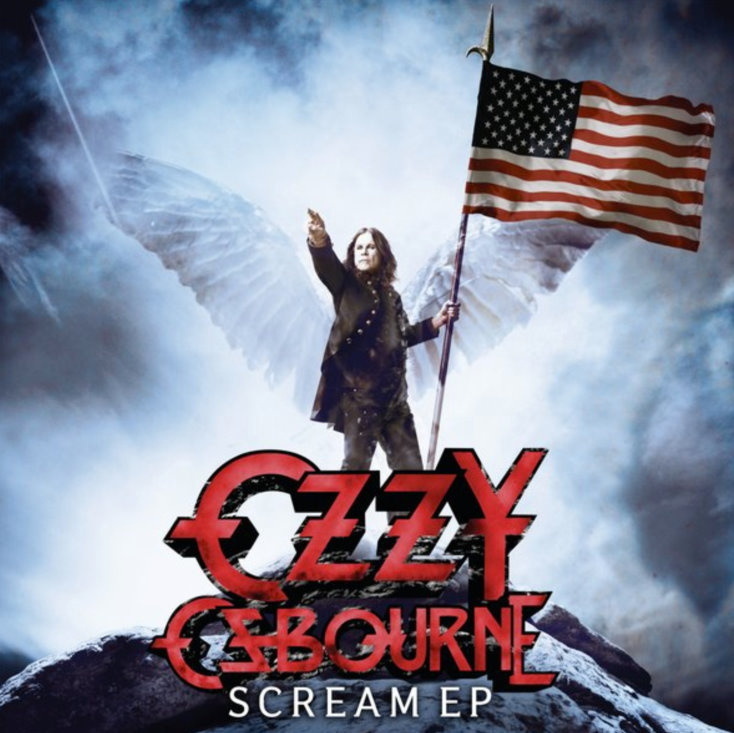 Videos
There is also a funny video where Ozzy scares people at a wax museum.  It used to be on Youtube, but was taken off.  I found another version here.  Hopefully this doesn't disappear too, it's a funny video.