Track Listing
Hate
Children Killing Children
Growth
When I was a Child
Please Help Mommy (She's a Junkie)
Shine
Step Lightly
Love & Innocence
Animals
Nighthawks Stars & Pines
Try Life
When the Bough Breaks
Credits
All music, lyrics, & arrangements by Bill Ward
Bill Ward – Vocals, Co-Producer
Keith Lynch – Guitar
Paul Ill – Bass
Ronnie Ciago – Drums
Spencer Sercombe – Keyboards
Produced & Engineered by Peter E. Kelsey
Catalogue Numbers
CD Purple Pyramid CLP9981-2 (US 1997)
CD Mungus Shine MS0002 (US 2000)
CD Cleopatra ???? (US – 2005, unauthorized and withdrawn – digipak)
Notes
Bill does not play drums on this album, he's singing only.
The "two roses" cover shown below was the initial 1997 release of the album, is a misprint. A corrected album cover with far more readable liner notes was released late in 2000 – anyone who has the "two Roses" cover knows what I'm talking about.
Links
Images
There were two album covers for this album. The "two roses" one was a mistake, and was the original pressing. The second one was released about three years after the original.  The latter is sold directly from Bill Ward.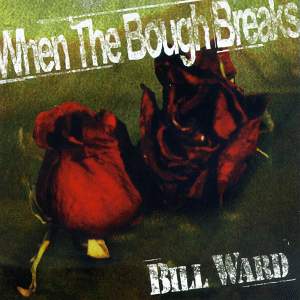 This image is the sticker that was on the outside of the jewel case when the CD was bought originally: