CD [ Amazon US | Amazon UK ] | MP3 [ Amazon US | Amazon UK ]
DVD [ Amazon US | Amazon UK ]


Track Listing
E5150 (DVD only)
Mob Rules
Children of the Sea
I
Bible Black
Time Machine
Fear
Falling Off the Edge of the World
Follow the Tears
Die Young
Heaven & Hell
Country Girl (DVD only)
Neon Knights
Writing Credits
All Songs by Butler/Dio/Iommi except
Tracks 2, 10-11, & 13 by Butler/Dio/Iommi/Ward
Credits
Ronnie James Dio – Vocals
Tony Iommi – Guitar
Geezer Butler – Bass
Vinny Appice – Drums
Scott Warren – Keyboards
Produced by Tony Iommi & Geezer Butler
Catalogue Numbers
CD Eagle/Armoury ARM250462 (US 2010)
CD Ward Records VQCD-10207 (JPN 2010)
DVD Eagle Vision EREDV823 (EUR 2010)
DVD Eagle Vision EV302189 (US 2010)
DVD&CD Eagle Vision EV302189 (US 2010)
Notes
This was filmed at the Wacken Festival on July 30, 2009.
A promotional "E-Card" for this release is available at the record label's site here.
The DVD features some interview footage of the various band members.  Some of the footage of Ronnie hadn't been seen before, and the three surviving members of the band gave a tribute to Ronnie.
Links
Images
Below are a picture of the European version of the CD cover, as well as the US DVD cover.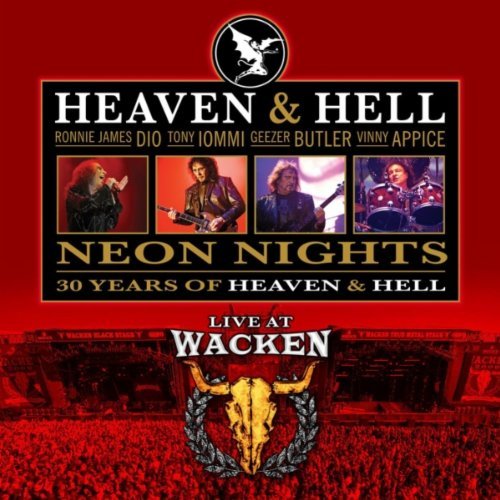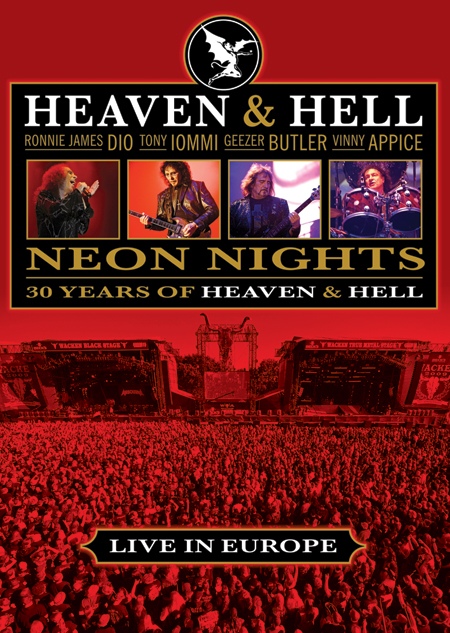 Video