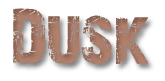 CD  [ Amazon US | Amazon UK ]
Japanese CD [ Amazon US ]

Track Listing
Healer
Sun Red Sun
Tribal Moon
River
Walking Attitude
Fire Lasts Forever
Dog
Fat Cat
Lord Knows
Ride the Jack
Writing Credits
Other Credits
Jake E. Lee – Guitar, Keyboards
Ray Gillen – Vocals, Blues Harp
Greg Chaisson – Bass
Jeff Martin – Drums
Produced by Jake E. Lee
Engineered by James A. Ball
Catalogue Numbers
CD Pony Canyon PCCY-01334 (JPN 1998)
CD Z Records ZR1997024 (CZH REP 2000)
Notes
This is the "third" Badlands album, originally recorded in 1992-1993.
Technically this was never completed, what's out there is demos.
It has been floating around in bootleg circles for a few years with the title "Tribal Moon".
There was some talk that Jake E. Lee was trying to prevent it's release for a long time.
Was never released in the US.
The cover art at the top of the page was what it was when it was originally released, there's also an additional cover, it can be seen below in the Images section.
Links
Images