2012 Deluxe [ Amazon US | Amazon UK ] | CD [ Amazon US | Amazon UK ]
MP3 [ Amazon US | Amazon UK ] | iTunes (US)

Track Listing
We Rock
The Last in Line
Breathless
I Speed at Night
One Night in the City
Evil Eyes
Mystery
Eat Your Heart Out
Egypt (The Chains are On)
Writing Credits
All lyrics & melodies by Ronnie James Dio
Credits
Ronnie James Dio – Vocals
Vivian Campbell – Guitars
Jimmy Bain – Bass
Vinny Appice – Drums
Claude Schnell – Keyboards
Produced by Ronnie James Dio
Engineered by Angelo Arcuri
Recorded at Caribou Ranch, Colorado USA
Originally Mastered at Sterling Sound, New York by George Marino.
Catalogue Numbers
LP Warner Bros W1-25100 (US 1984)
LP Warner Bros 9-25100-1 (US 1984)
CASS Vertigo 822-366-4 (EUR 1984)
CD Vertigo 822-366-2 (GER 1984)
CD Vertigo 32PD-94 (JPN 1984)
LP Vertigo 25PP-131 (JPN 1984)
LP Vertigo VERL16 (UK 1984)
CD Warner Bros 9-25100-2 (US 1984 – Made in Germany)
LP Балкантон BTA-12408 (BUL 1988)
CD Vertigo PHCR-2084 (JPN 1991)
CD Vertigo PHCR-6040 (JPN 1991)
CD Vertigo/Planeta RCD081-2 (SPN 1992)
CD Vertigo PHCR-4125 (JPN 1993)
CD Vertigo/Universal UICY-3728 (JPN 2002)
CD Universal UICY-6391 (JPN 2006)
CD Vertigo/Universal UICY-93391 (JPN 2007)
CD Universal 2776098 (EUR 2012 – Deluxe)
Images
Below is the cover art for the 2012 Deluxe edition release.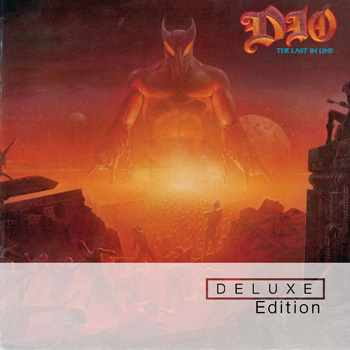 Below are the images for a the backside of the US 1984 original CD release, as well as the old mid 80′s "long box" style of packaging from back then.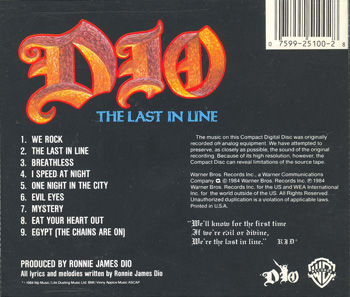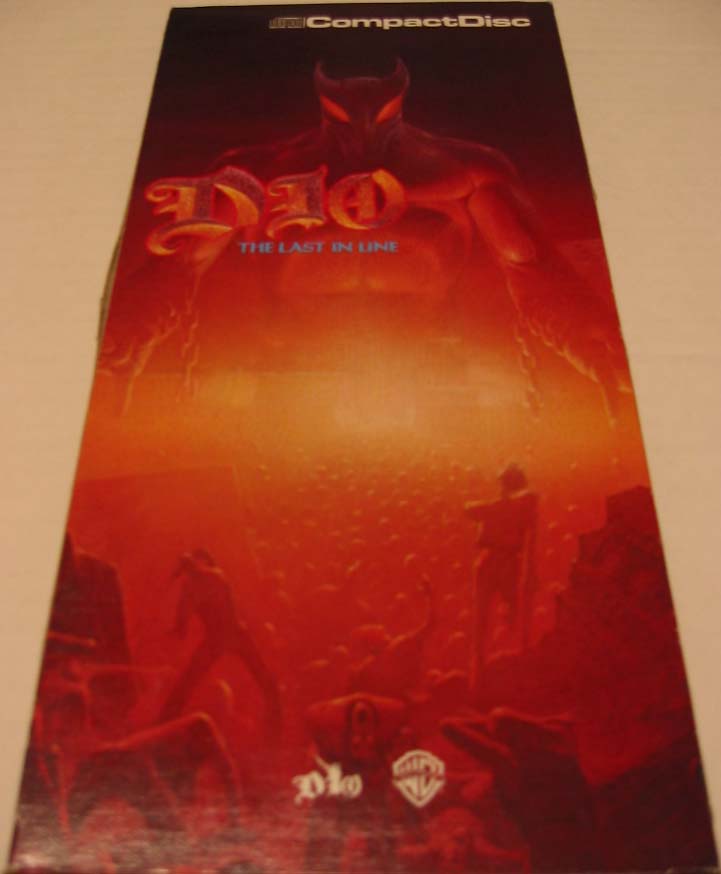 Links
Video