1970 "Black Sabbath" Tour
World Tour (sort of) in support of the "Black Sabbath" album.
Dates and research compiled by Joe Siegler & Robert Dwyer.
If you'd like to use any of this text for non-commercial purposes, please obtain permission first.
Commercial utilization of this work in whole or in part is prohibited!
If you have an update to one of the dates below, please help keep the list accurate by telling us!
Touring Band
Ozzy Osbourne – Vocals
Tony Iommi – Guitar
Geezer Butler – Bass
Bill Ward – Drums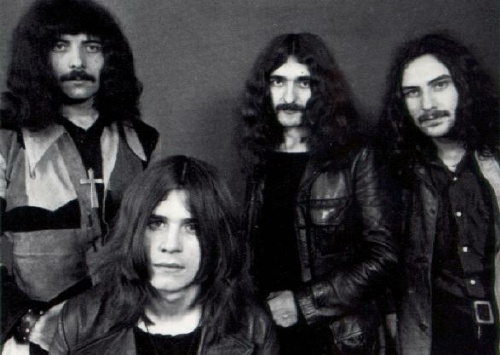 Typical Set List
Paranoid
Iron Man
N.I.B.
Black Sabbath
Walpurgis
Hand of Doom
Fairies Wear Boots
Guitar Solo
Behind the Wall of Sleep
Rat Salad
Obviously, they were playing songs from their second album in pre-release states, and this was not a consistant set list across the tour.