Generally, I don't go off on stupid things people say, but sometimes it just irritates the heck out of me.  Take this for example.  About half an hour ago or so, I posted the story about Sabbath playing a lone gig in the US in August.  Given the state of Tony Iommi's health, one would expect that kind of announcement.  As I've said before, if you know anyone who has gone through cancer chemo treatments, then you know what it can do to them.  Mostly tire them out, but depending on the individual, it can be harsh.  Now I don't know what Tony's specific conditions are (nor is it any of my bloody business), but one has to assume it's taking it's toll on him as the concerts planned for this year have been mostly canceled.  Perfectly understandable, if a bit disappointing.
It's with that frame of mine that brings me to the reason for this post.  Again, when I posted the story a bit ago, my site cross posted the news to my Twitter feed, which you can read here.   Not too long after that, I got a reply back on Twitter that read this way..
@blacksabbathweb You bastards cancled two concerts in Russia!
That just irritated the crap out of me for some reason.  First for the assumption that I had something to do with the concerts.  Second at the namecalling.  I suppose I shouldn't let it bother me, but it did.  It's not like they randomly sat around drinking wine, saying "Oh, let's screw over the fans in Russia by canceling the concerts".  It's because Tony Iommi has FUCKING CANCER.  That's why.  I mean, come on.   Anyway, I replied with this.
@141deni Uh, I didn't cancel anything. I'm not the band.
Upon reflection, it irritated me a bit more than I thought, so I added this.
@141deni As for "bastards", I'm sure Iommi will take comfort in your assessment while he undergoes cancer treatments. #stayclassy
I know, it shouldn't bother me, but how some people can react that way is beyond me.  It's JUST MUSIC PEOPLE.  It's not the end of the world.  Tony Iommi's health should take precedence over anything else.  New album, concert dates, whether Bill Ward plays, whether someone loses money on a cancelled gig, whatever..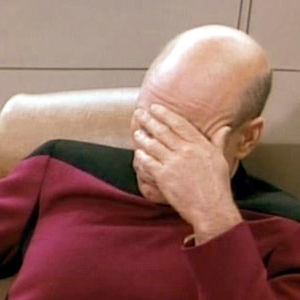 I'm also reminded at times like this of this classic line by George Carlin.