Sunday April 6th is the 40th Anniversary of the famous Cal Jam Festival concert.   One of the more known pieces of concert video, and was the period where Tony Iommi didn't wear a mustache.  :)  
Anyway, I wanted to mark the occasion of this event with a few pieces.  One of which is new artwork from Sabbath fan Mohammed Osama. The dude has done a lot, and he's come up with this cool drawing to commemorate the date.  In fact, he was the one who reminded me of the anniversary!  :)  Check it out: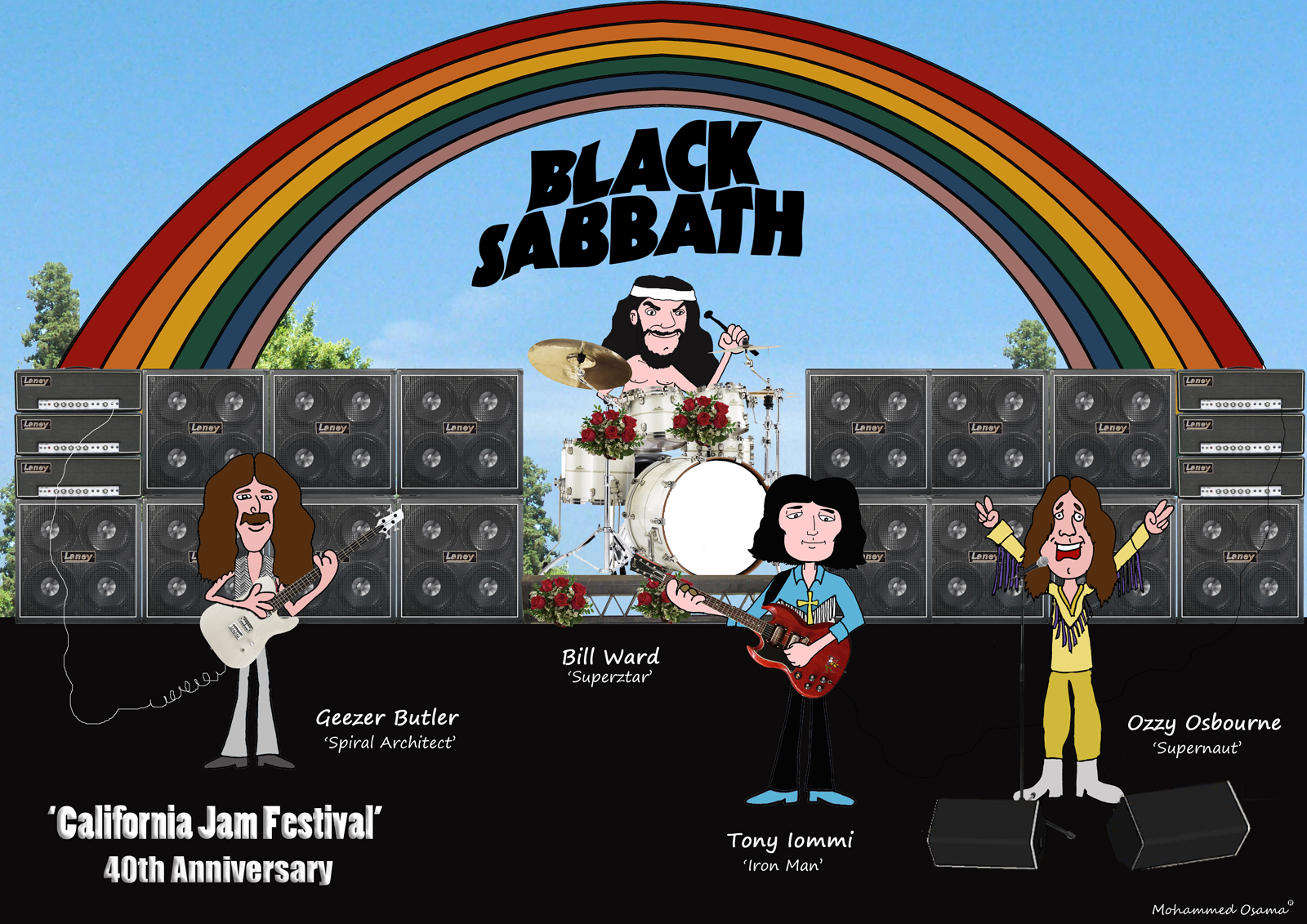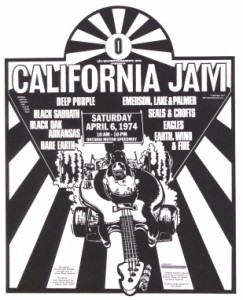 The setlist they played was:
Tomorrow's Dream

Sweet Leaf 

Killing Yourself to Live 

War Pigs 

Snowblind 

Sabbra Cadabra (

with Jams)

Guitar Solo 

Drum Solo 

Sometimes I'm Happy 

Supernaut

Iron Man 

(with "Sabbra Cadabra" reprise)

Paranoid (encore)

Embryo / 

Children of the Grave (enc0re)
Pretty strong set.  In fact, here are some videos of it. The first video is a compilation, the rest are individual songs.