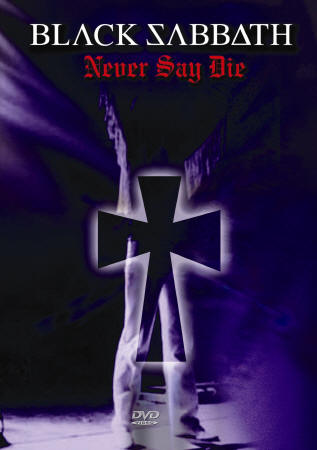 Our latest contest has been started! This time we have five copies of the Black Sabbath concert DVD, "Black Sabbath – Never Say Die". This is the 1978 Never Say Die concert footage – check a few entries down for more details on the DVD. Here's a few questions you need to answer correctly to be put in the drawing for the DVD..
Who was the primary opening act for the US Never Say Die Tour?
Bill Ward sung the final track on the Never Say Die album. What is the one other Black Sabbath song Bill Ward sung?
PLEASE NOTE THAT THESE DVD'S ARE REGION 1 ONLY. That means they cannot be played on a DVD player that is not a Region 1 (or a region free player). If you're from Europe or Asia or anywhere else besides North America, you most likely will not be able to play this.
Please send your answers to dvd@black-sabbath.com – Please note that ANY EMAILS SENT ANYWHERE ELSE THAN DVD@BLACKSABBATH.COM WILL NOT BE ELIGIBLE FOR THE CONTEST, AND WILL BE DELETED. The contest will run till Monday March 17, 2003.
Thanks to the folks over at Sanctuary Records for helping out by donating the copies I have here for giveaway. If you want, you can purchase the DVD by using the links below: