The annual holiday season is upon us again, and no matter what you celebrate (or don't) – it's likely someone you know will be in need of a gift this holiday season. I wanted to point out a few recent things that any Sabbath fan would enjoy getting.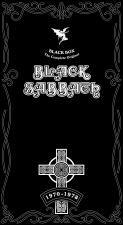 Black Box: The Complete Black Sabbath

First up is Black Box, the 9 disc box set that was released earlier this year. This is a fabulous set of material. It has the first eight Black Sabbath studio albums (the ones with Ozzy, basically). These albums are noting new – some of them are about to be 35 years old. However, these recordings ARE new. This is what I consider to be the definitive version of these albums. They've been released a few times over the years (original releases, Warner CD, 1996 Castle Remaster, etc). However, I can say this beyond the shadow of a doubt. These albums never never sounded better – PERIOD. Here's a few small bits from my full review of the album, which appears on my Black Box page.
The albums themselves have an unbelievable sound quality never heard in these recordings before. It's not like we have new songs here – these are after all the same songs released before. But they've never been heard like this before. I cannot stress how great these discs sound. I've been listening to Black Sabbath since 1981. I know these songs extremely well – EXTREMELY well. So much so that the slightest change is noticeable. Well, the sound range here is far more powerful than I've ever heard it before. Ever put in an old CD in your player, and it sounds flat, and a newer one you put in has a really rich, vibrant range? That's the kind of thing I'm talking about here. In addition to the songs just sounding more powerful and cleaner, individual instruments are more noticeable here. There's tons of places where I've heard drum fills by Bill Ward that I've never heard before. It's very cool finding new bits in songs you've heard God knows how many times over the years. Most of the more noticeable stuff for me is Bill, although there's new things noticeable on the other instruments, too.


Anyway, the biggest "new" item would be the booklet. It's a 77 page hardcover booklet, which is covered in black velvet. Let me say this. When you pick up, don't have your hands dirty. It looks like it'll pick up dirt pretty easily. It's got a very nice feeling in your hands. It's got no writing or lettering on the outside, save for that Sabbath flying angel logo we've seen many times before. There's a few portions to the book. First is a piece called "Lords of this World" by Chris Welch. The second is "A Hard Road" by Brian Ives. Finally there's a "Sabbath Timeline" which has dates for various events, releases, and whatnot in the history of the band. There's also lyrics for all eight albums. Finally, some "official" lyrics. This should put to rest some long standing debates over some Sab lyrics. The booklet has some nice stories that I haven't heard before, as well as some photos I've seen before, and a lot I haven't. There's much goodness in here.
MAKE NO MISTAKE. Black Box is by far the most definitive version of the original eight albums Black Sabbath has released. PERIOD. You can read my full review here. You can order it online via the following links from Amazon.com or Amazon.co.uk..
If you're interested in more Black Sabbath CDs, visit my discography here. You can order any of them via the links on the individual CD pages. Some other CD's of note you might be interested in are Tony Iommi's 1996 DEP Sessions & Dio's Master of the Moon. Both are new and are quite good.

---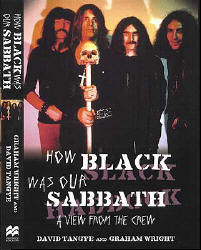 How Black Was our Sabbath
Next up is the book "How Black was our Sabbath: A View from the Crew". This is an absolutely wonderful book written by David Tangye & Graham Wright. There's been plenty of books on Black Sabbath before. Some good. Some not so good. This one falls in the category of being EXTREMELY GOOD. The difference between this book and the others on the Ozzy history of the band is the fact that this one was written by folks who were there. A lot of these things are written by people who retell stories, regurgitating things that are already out there. Not this one. David was Ozzy's personal assistant, and Graham was Bill Ward's assistant. So these stories are told from folks who lived them. There are some other stories by other folks who were involved with Sabbath directly as well.
This book goes into some areas of the band's history that have never been talked much about before. Specifically the days when they were known as Polka Tulk, as well as Earth. There's tons of stories about life on the road, the legendary "Satanist attacks Tony Iommi on stage with a knife" story, to one their hotel room doors being painted with a bloody red Cross, to the story about the band blowing out the candles of a group of Satanists in the hallway by singing "Happy Birthday" to 'em. There's other things, like Ozzy's first wife Thelma, and the kids Oz had with her. That's something that's almost never talked about. Graham tells stories about Bill's drive over the Australian Outback in 1974 for about 500 miles to avoid flying. And a few about how some vehicles ended up in swimming pools.
What's best about this book to me is that it's an easy free flowing style. I've read many books, and some are hard reads, but this was one that I could quite easily have read in one sitting, had I had that much time available when I read it. David & Graham are to be applauded for their work on the book, both in content and in style.
The only negative thing I have to say about it is that it's not the easiest book to get in the US. There's no direct US publisher that I'm aware of, and as such, it can be a bit expensive to get it here in the States. In fact, if you're in the US, it might be cheaper to buy it from the UK site That issue aside, I feel it's well worth it due to the quality of the stories and the writing in the book. You can't go wrong reading this if you're a fan of Black Sabbath.
If you're interested in more Black Sabbath books, visit my books page here.

---

Live Aid DVD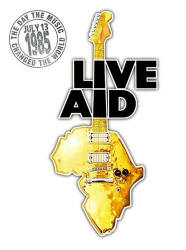 This choice isn't totally Black Sabbath related, but I think you should investigate the recently released Live Aid DVD. Back on July 13, 1985, Boomtown Rats front man Bob Geldof galvanized much of the current music scene behind his drive to aid the hunger problem in Africa. For those of us who were old enough to recognize this when it happened, it was quite the moment. I personally remember going back and forth from home to work back to home and over to my church (on the bus no less, I didn't drive then) to tape the Local UHF broadcast, the MTV broadcast, and the ABC nighttime finale (my church was one of the first places I knew who had MTV then, and my priest was cool enough to let me tape it there).
Anyway, the collection of bands there was huge (Led Zeppelin, Black Sabbath, Judas Priest, Elton John, Mick Jagger, Paul McCartney, Queen, The Who, David Bowie, Eric Clapton, Tom Petty, U2, Sting, George Thorogood, Madonna, There were even some local and off the wall acts (The Hooters, Spinal Tap) on the list.
The mood was great, and some big musical moments happened here – Black Sabbath & Led Zeppelin had their first appearances in a reunited state since their breakups. And that's why it's here. On Disc 3 is part of Black Sabbath's appearance in the Ozzy / Tony / Geezer / Bill form since Ozzy was booted from the band in early 1979. On my 20 year old videotapes, Black Sabbath plays three songs, but on this DVD they have but one, "Paranoid". I would have liked to have seen everything, but let's face it, with about 20 plus hours of material (not all of it still existing according to the booklet inside), it would be tough to include everything (in fact not all the bands gave permission to use their stuff here, Zeppelin is not represented).
You should still check into this, as it's a good value (currently it's $27 US for a 4 DVD music set with over 10 hours of music). Plus a portion of the sale goes to the Band Aid Trust charity. It's well worth your attention, and you get a good quality copy of Black Sabbath Mk I's first reunion.
If you're interested in more Black Sabbath DVD's, visit my DVD page here.

---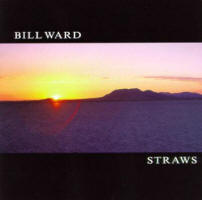 Straws
As long as I'm mentioning charities, I would be negligent if I didn't mention Bill Ward's Straws charity. Earlier this year Bill Ward released a song called 'Straws" which he describes in his words… "I wrote "Straws" in September 2002 when I became most fearful of retaliatory response in the U.S.A. if war with Iraq became a reality. I hope this war does not trigger a terrorist response and allow the unimaginable to happen. "Straws" is about my unimaginable.
Anyway, Bill decided to do something with the song, and is taking donations for five charities that are listed on his website. If you make a donation to one of the charities, Bill will send you a personally signed Straws CD as his way of saying thank you for helping out those who don't have as much.
From now till December 31st, Bill has special holiday pricing for the donations – you can donate a minimum of $12.99 to one of the charities and still get the Straws CD. Check out Bill's site for all the details.