Noticed that the cover art for the upcoming "Live at Hammersmith" album from the Sabs was over on the Rhino website this morning. So of course, I'm bringing it to you right now.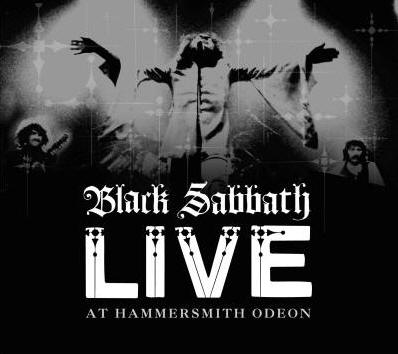 This will be a limited release print of 5,000 copies sold through the Rhino Handmade website here. They do not appear to be taking pre-orders for this one yet, but if you look around the rest of their site at other items they sell, you can probably get an idea as to how this will run, too.
I've inquired, and have been told that when the 5,000 are sold, that's it. There is not a second run planned, there is not a "print of regular CD's" waiting – the 5k are it. Personally, if everyone on my mailing list buys one, that will take 4/5 of the total volume available anyway. I think a print run of 5,000 is too small, and it will result in a lot of fans getting mad they couldn't get it, and then having to pay too much when they show up on eBay later on. It will probably also lead to rampant piracy of the material, too. Never liked these kinds of decisions before. Oh well, not my choice.
When it is actually available to pre-order, I'll pass on that info. They don't have an actual page for the album at their site, but Rhino Handmade does have the press release which details the track listing, amongst other things. You can check that out here.