Rhino Records has put online a new promotional item for the "Dio Years" album. It's their "E-Card" for the new album – a relatively common promotional tool these days. Here's a listing of what you can do at the E-card page:
Listen to the full version of "The Devil Cried"
View Tour Dates
Send the E-Card to a friend
Get info on Black Sabbath ring tones
Check out the merchandise page
What's most interesting about this page is that before you get to the menu of the thing, you see a flash based animation, which talks about the album, but also includes some artwork which I had not seen before. Here's a capture of a couple of frames of the animation: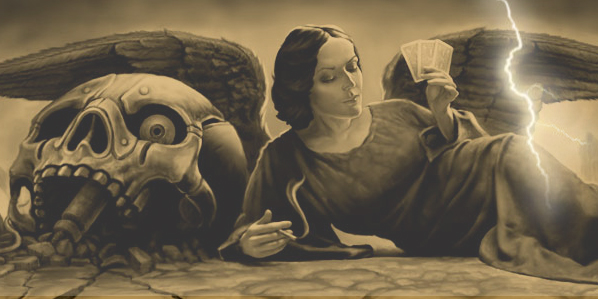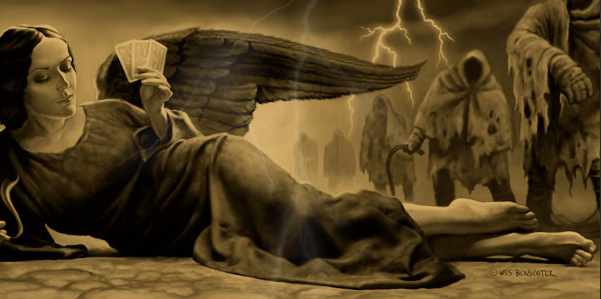 I inquired about the artwork, and I was told that it was from the inside of the package, so presumably, this is tray art or something from the booklet – I'm unclear on that, but it is connected the the CD you'll buy (you're buying it right – right??).
The artwork was done by a fellow by the name of Wes Benscoter, who I have mentioned before on this site. He also did the cover art for the 2003 Dio release, "Stand Up & Shout: The Dio Anthology". If you check out my discography page for the Anthology here, you'll see a similar feel in the art.
Anyway, make sure and check out the E-Card over at Rhino's site today.