Well, the tour started last night in Vancouver. I've gotten some photos and quick gig reviews in. While I won't be posting all of them on the news page like this, I thought I'd post some of that stuff directly here, since it was opening night and all.
You will be able to get to all the posted reviews from this page. Again, if you go, and are so inclined, send in whatever you want – I'll be sure to use it and credit you (or not credit you if you want that too).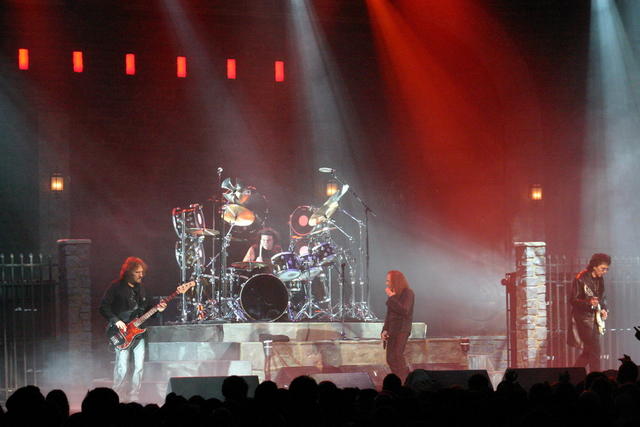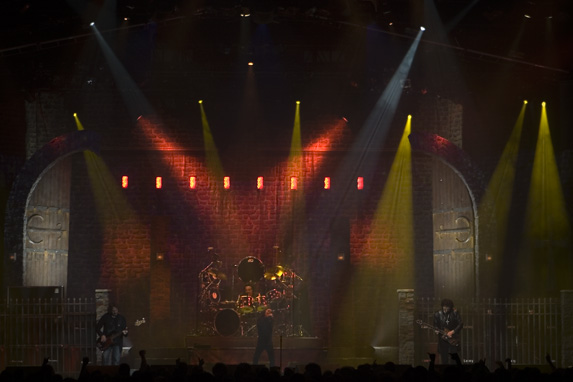 Review (Ken Stark):
Hi Joe
I am a big fan of both Black Sabbath and your website, and have just returned home from the Heaven and Hell show that opened in Vancouver, B.C. tonight. Since I first heard about the tour dates from your website, I would like to give my thoughts on tonight's show.
I originally went out of nostalgia since I saw them during the Mob Rules Tour in 1982; however, I was very pleasantly surprised. In a word, they were awesome! The band sounded great and very tight. For me the following songs were show stoppers: Children of the Sea, Computer God, Voodoo, Die Young, Heaven and Hell, Mob Rules, Falling of the Edge of the World, and the new song Shadow of the Wind was very powerful. My favorite was Sign of the Southern Cross. The way they played it for the audience was amazing. The oncore Neon Knights sounded very heavy and fantastic as well. I have been a Sabbath and Tony Iommi fan since about 1974. To me, his live sound just keeps getting better with age. His sound throughout the show was very powerful and moving. To everyone who has not yet bought tickets for the Heaven and Hell Tour, go and you will not be disappointed.
Best Regards
Ken

Set List:
1. E5150
2. After All (The Dead)
3. Mob Rules
4. Children Of The Sea
5. Lady Evil
6. Ear in the Wall
7. I
8. Sign Of The Southern Cross
9. Voodoo
10. The Devil Cried
11. Drum Solo
12. Computer God
13. Falling Off The Edge Of The World
14. Shadow Of The Wind
15. Guitar Solo
16. Die Young
17. Heaven and Hell (extended)
18. Neon Knights (encore)
And to get you in the mood, here are a couple of videos that I found on Youtube of Black Sabbath doing "After All (The Dead)" and "Heaven & Hell" from New York in October of 1992, and "Computer God" from Oakland 1992. (Not 2007)
UPDATE May 2023: All of the videos that were here are all from an account that has been terminated, so I removed all of them when fixing broken links on the site.