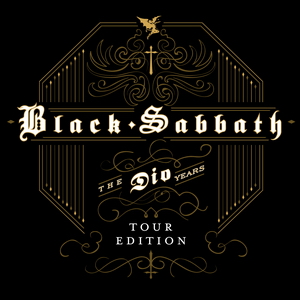 It was brought to my attention that a "new release" is coming in the UK on November 5th. It's "Black Sabbath: The Dio Years – UK Tour Edition". This was the first I had heard of it, so I did some investigating, and a couple of emails to band management later, I have some details to pass on:
As the name suggests, this is a special re-release to coincide with the dates at the end of the 2007 Heaven & Hell Tour that take place in the UK. This will be a two disc release. The first disc is the same as the existing disc that was released back in April. The second disc has four live tracks. These tracks are:
Neon Knights (Live)
The Mob Rules (Live)
Children of the Grave (Live)
Voodoo (Live)
The live tracks were taken from the limited edition "Live at Hammersmith" release from Rhino Handmade back in May.
I was told that the booklet is pretty much the same as the original (except for the credits and whatnot added because of the second disc).
This is a UK only release, and is available for pre-order now from the Amazon UK store via this link.