As most of you know, I've done several articles based on individual Black Sabbath albums. I recently ran across an article done by Dan Marsicano on the 1976 release, "Technical Ecstasy". It's an often overlooked album, so I wrote Dan, and received permission to replicate his article here. Check it out:

Welcome, all my followers, to the 16th edition of What The Hell Happened To. Yep, I'm still keeping count. Not only am I keeping count of the editions, but I'm also counting down the days until my official one year anniversary at 411mania. For those wondering, its 37 days away!
I got some good responses on last week's column, so I'm hoping for the same, or even more, this time. Actually, I can basically guarantee this edition will get people talking, as I am going to discuss Black Sabbath's 1976 album Technical Ecstasy.
After the success of 1975's Sabotage, the band went back in the studio a year later to start recording a new album. This album would be radically different from their previous albums, with drugs and too much experimentation with their music starting to become a hindrance.
Technical Ecstasy would turn out to be a commercial and critical failure, with many fans not liking the band with a more hard rock sound to it. After the release of Technical Ecstasy, Black Sabbath slowly fell apart until lead singer Ozzy Osbourne left in 1979.
So, why all the hate on Black Sabbath's seventh studio album? Is it really as bad as people think it is? It's time to ask the question: What The Hell Happened To Technical Ecstasy?
The Band
Ozzy Osbourne-Vocals
Tony Iommi-Guitar
Geezer Butler-Bass Guitar
Bill Ward-Drums, Lead Vocals on "It's Alright"
Gerald Woodruffe – Keyboards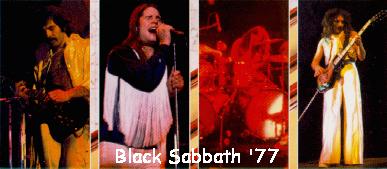 The Track Listing
1. Back Street Kids-3:47
2. You Won't Change Me-6:42
3. It's Alright-4:04
4. Gypsy-5:14
5. All Moving Parts (Stand Still)-5:07
6. Rock N' Roll Doctor-3:30
7. She's Gone-4:58
8. Dirty Women-7:13
The History
Black Sabbath was formed from the remains of two separate bands. The original line up for the band had Ozzy, Tony, Bill, and Geezer together alongside slide guitarist Jimmy Phillips and saxophonist Alan "Aker" Clarke. The band's name was first The Polka Tulk Blues Company before the band shortened it to Earth.
Earth played a lot of cover songs and was more into the lengthy blues jams that dominated the late 60's. Eventually, the band decided to change their name to Black Sabbath, named after a Boris Karloff movie that was playing in the theater across the street from the band's rehearsal space.
With the name change came the evolution of the band's sound. The lyrics and music were much darker than before, mixing crushing riffs with lyrics on the occult and evil demons. Their self titled debut, released on February 13th, 1970, would go on to sell over a million copies in the US alone and would later be named one of the greatest debut albums of all time.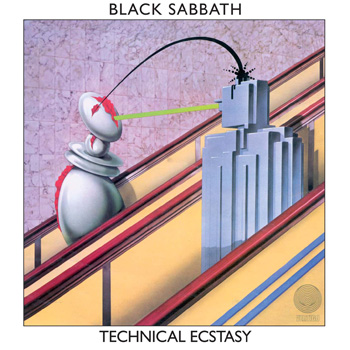 The band wasn't satisfied with just touring for a year or so off of the debut album. Black Sabbath quickly went back into the studio in June of 1970 to work on the sophomore album Paranoid. I think we all know about the great success of this album. While critics did pan it at the time, Paranoid is now considered a highly influential album.
The band would begin down a drug-influenced stage, where experimentation would reign supreme. After the successful 1971 Master of Reality and 1972's Black Sabbath Vol. 4, the band began to feel the effects of the constant drug taking. The drugs would not only have an effect on the band's sound, but the chemistry they originally had.
1973's Sabbath Bloody Sabbath saw a greater increase of keyboards, orchestration, and even synthesizer driven songs ("Who Are You?"). 1975's Sabotage is my personal favorite Black Sabbath album, as it shows the band at its heaviest ("Symptom of the Universe") and their most melodic ("Megalomania"). The band toured successfully under this album, and a year later, the band would return to the studio to record their most diverse album yet.
The Analysis
The influence that Black Sabbath had on metal music can't be underestimated. Without Black Sabbath, there wouldn't be many of the bands we have today. Like every band, Black Sabbath had its ups and downs throughout its almost 40 year career. To me, the late 70's was an interesting period for Black Sabbath.
You had a band that could basically do no wrong. A band that was on a thin line when it came to controlling their drug and alcohol problems, while trying to experiment with their sound without offending their long time fans. With Technical Ecstasy, Black Sabbath crossed that line and never looked back. Too bad the fans didn't follow them, as this album and 1978's Never Say Die would be considered the worst albums the band has done with Ozzy as the lead singer. Technical Ecstasy is the beginning of the end for the original line up of Black Sabbath, but there are some decent ideas behind the internal struggles the band was going through.
"Back Street Kids" is the first sign that the band's sound has dramatically changed. The song is very upbeat and sounds like it should belong on a UFO album. Iommi's guitar work is still great, but the song turns out to be only decent. A weird keyboard section in the middle of the song reminds me of early Rush. I was waiting for Geddy Lee to wail "BACK STREET KIDS."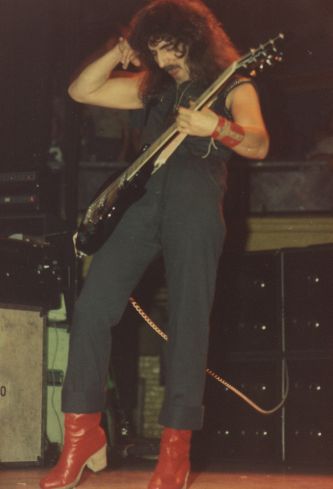 "You Won't Change Me" is the only song on the entire album that harkens back to Black Sabbath's doom metal roots. The song is slow, plodding, and dark as hell. The keyboards heighten the mood immensely and add to the song. I wish the album had more songs like this, as I think this would have been a fine balance of their classic sound with some experimentation. A special notice has to be made to Tony Iommi again, as his solo at the end is a personal favorite of mine.
After the solid doom metal song, the album takes a weird turn. "It's Alright" is Black Sabbath trying to be the Beatles. I looked at the credits to make sure that Paul McCartney or John Lennon didn't write it. "It's Alright" also features drummer Bill Ward on lead vocals. Ward does a decent job, but I'm glad he didn't quit his real job in the band. The acoustic solo at the end is very tasteful and helps to save the song from mediocrity.
"Gypsy" starts out with a Ward solo before the song goes through the motions for five minutes. Of course, the guitar work is awesome, but nothing really stood out from the song. "All Moving Parts (Stand Still)" is one of the better tracks on Technical Ecstasy, with the band adding a little blues to the hard rock. Geezer Butler can finally be heard on this song, as his bass seems to stay in the background for most of the tracks on Technical Ecstasy. The blues sound works for Black Sabbath and Bill Ward gets in his best performance of the album in the fast middle section, where his fills are frequent and technically accomplished.
"Rock N' Roll Doctor" is Black Sabbath trying to sound like Styx or Blue Oyster Cult. That's not a bad thing, mind you; I enjoy this song a lot. I don't know why I like it though. It might be the catchiness of the song, the subtle piano work in the background, or the fact that it's just so radically different from anything Black Sabbath has ever done.
"She's Gone" is the other ballad on the album and is much better than "It's Alright." The song uses a full piece orchestra and a heavy use of acoustic guitars. The song is very dark, arguable the darkest ballad the band has ever done. Ozzy's voice holds up and he actually sounds decent on here. At least he sounds better than he did in "Changes."
"Dirty Women" is the longest song on Technical Ecstasy and is the song that sounds like Black Sabbath the most. The song has an epic feel to it and the band seems to get all this energy and motivation basically out of nowhere. "Dirty Women" is Tony Iommi's song. What do I mean? While he has some great solos throughout Technical Ecstasy, I never felt as if he was the dominant force on the album, with outside elements getting in the way (keyboards, orchestration, piano, drummer singing, etc.). With "Dirty Women," it's just Iommi doing what he does best; play some crushing riffs and solo his ass off, especially the two and a half minute solo that ends the song.
Ozzy Osbourne doesn't sing as well as he did on Sabotage, but his voice still has some power behind it. Technical Ecstasy would be the decline of his vocals though, as drugs would take their toll on his voice.
What else can be said about Tony Iommi that hasn't already been said? Even on a lesser Black Sabbath album, Iommi still kicks the crap out of most guitarists. His riffs are still fresh and his solos are still great. Geezer Butler seems to get pushed to the background, which is a shame, considering his high level of skill. Finally, Bill Ward does a decent job on the drums. It isn't his best performance, but it is far from his worst. I would have liked to see more creativity with his drumming, as he doesn't do anything too fancy other than the middle section of "All Moving Parts (Stand Still)."
Technical Ecstasy is much better than most people perceive it to be. I enjoyed this album a lot when I first heard it and I still do to this day. There is no way that Technical Ecstasy can compare to their past catalog, but it is actually much better than some of their later output (Forbidden and Never Say Die are just a few examples). It's a shame that the pressures of substance abuse and record labels got to the band, as I believe that Technical Ecstasy could have been a much better album with more effect and a little motivation. For now, Technical Ecstasy will always be known as the album that began the downfall of the original line up of Black Sabbath.
The Conclusion
Well, that does it for this week's edition. I hope you all enjoyed a look at an album that could've been so much more.