Well, several things have happened since the last time I updated. I'm still deep in unemployment, unfortunately, and that's kind of sapped my desire to the work on the site. In turn, that's taken a hit on me, as ad revenue is down, and I really need that now, more than ever. So click on a few links, would ya? :) And if you use Adblock on my site, turn it off for here, please. I don't run obtrusive ads, they're placed well, and they don't fly in your face, I'd appreciate the help.
iTunes Sale: If you haven't bought "The Devil You Know" yet, you can now get it at a good discount. iTunes now has a metal page in their store, and as part of that sale, they have two Black Sabbath albums on sale for $7.99. We're talking about "The Devil You Know" ($7.99), and "Black Sabbath: The Dio Years" ($7.00). Check 'em out if you don't already have them!
Bill Ward on Music Biz: Bill Ward has given an interesting interview about the early days and the music biz. As you probably know, their business relationships in the early days can be described as uh, difficult – the point of being the source of at least one song on the Sabotage album. Anyway, Bill lays out some steps for young musicians. They are:
1) You Don't Have to Be Cool
2) You Don't Have to be Fit
3) Cherish Your Band
4) Read your Contracts
5) Power to the People
6) Have a Laugh
Bill gets into details on all of them, so check out the full article for all of this.
Tony's Hand Surgery Coming Along Nicely: There was an article up on the BBC Website (and other places I saw) about Tony Iommi's hand being "on the mend". Originally, he was going to have surgery, but then opted for a stem cell treatment, which as I understand it was a less invasive procedure. There's no word as to when he'd be able to fully get back into playing. The article says he can play now, but that's not the same thing as "no restrictions", especially as he still talks about "taking it easy". The BBC article also has some quotes from other guitarists about Tony. They are Janick Gers & Brian May. Check out the full article here.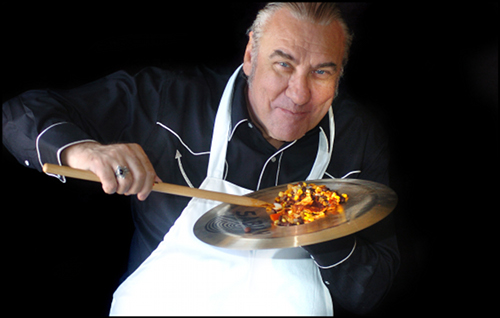 Bill Ward – The Heavy Metal Vegan: As you may or may not know both Geezer Butler & Bill Ward are vegans. Geezer has done spots for PETA, and while Bill doesn't do that kind of thing too much, I did just run across a cool article about Bill's diet called "Bill Ward – The Heavy Metal Vegan Pt 1". It talks about his food choices, what he makes, and what it's like being a vegan where he lives. There's also a recipe available for "Bill Ward's Enchilada Pie". It actually looks good, I might have to try making it myself. This is part of a larger site (which is newly launched) called "The Rock & Roll Cook".
Dio Band Playing Live: The Dio band will be going out and playing live in November and December around Europe. You can get a list of tour dates here. They're an American band, it'd be nice if they came back here – they haven't toured here since the Master of the Moon tour in 2004. On this tour, Doug Aldrich is temporarily rejoining the band as Craig Goldy is playing with another band when these gigs came up. However, the band is supposed to be playing a new song from the two Magica sequel albums. That song is "Electra". Don't know anything else about it other than that. If you want to read more about the Dio band, check out this article, which also talks about a possible new album and tour from Elf?!?!?!