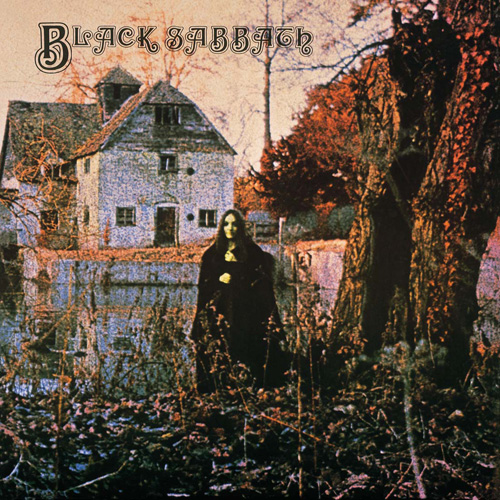 If you are reading this site, then you probably already know about this, but it bears repeating. This coming Saturday, the original Black Sabbath album turns 40 years old! Originally released in the UK on Friday February 13, 1970, this seminal album in Rock (not just metal, but rock in general) will reach a milestone. I'll have something about it, but I don't know what yet.
What I do know is that Mike Stark of wpmd.org will be celebrating the anniversary this coming Saturday on his Rock 50 show. Rock 50 as you probably know is the show that Bill Ward does a spot on once a month (and has for many a year now). Anyway, here's a short blurb that Mike sent over to me yesterday about it..
On February 13, 1970 Black Sabbath released their first album – the self-titled "Black Sabbath". This Saturday, February 13th, 40 years after it's release, "Rock 50" will celebrate with an hour long special featuring this groundbreaking album. The special will include the entire album and interviews with Ozzy Osbourne and Bill Ward. High noon, February 13, "Rock 50" with Mike Stark on WPMD.org
You'll want to check it out for sure.