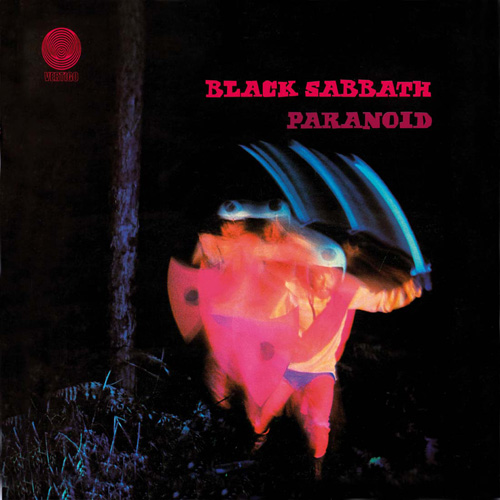 A few weeks back on the forums, I decided to revive an old game that was started initially some years ago by Sabbath forum member rossmosis. It's "Black Sabbath Survivor". Basically, we start with all the tracks, and you vote for your LEAST favorite. Each poll lasts a week, and at the end of the week, the song with the most votes is removed, and the rest are put up for another vote, until there's just two left, and we end up with what is voted on as the best song from the album.
Right before I posted this, we completed the poll for the original Black Sabbath album (which has it's 40th birthday in about two weeks). Anyway, started now is the Survivor poll for the Paranoid album. Why not get in on the voting? You just need an account on the forums here, which is free.
The first round of polling for the Paranoid album can be viewed here on our forums.
UPDATE FEB 11th: Round two of the Paranoid voting is done. Rat Salad was voted off in round one, this time it was Planet Caravan. Voting for the next round has begun in this thread. Haven't voted? Join the forums – it's free! :)
Since the Black Sabbath album history just ended, here's how the polling went for that.
Round I: Evil Woman has been voted off.
Round II: A Bit of Finger / Sleeping Village has been voted off.
Round III: Wicked World has been voted off.
Round IV: Behind the Wall of Sleep / WASP has been voted off.
Round V: Warning has been voted off.
Round VI: The Wizard has been voted off.
Round VII: Basically / N.I.B. has been voted off.
The song Black Sabbath has been voted as the most popular song off the original Black Sabbath album!
When Paranoid is done, I'm moving on to a Master of Reality survivor, and then Volume 4, etc, etc, etc, going through to Devil You Know. Then I'll hit the solo albums, so this project will take awhile. I'd love for more people to get in on it and vote, so hit the forums if you don't have an account and vote.