1970 was a prolific year for Black Sabbath. They put out not one, but two of what are considered founding slabs that the basis of all hard rock and heavy metal were founded on. A few months back was the 40th anniversary of "Black Sabbath". This coming September is the 40th anniversary of the Paranoid album. It's a landmark. "War Pigs", "Paranoid", "Iron Man", "Hand of Doom"…. it's just a freakin fantastic album!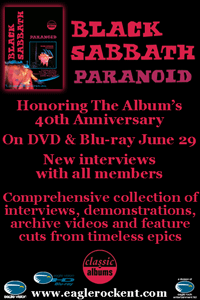 Anyway, to that, Eagle Records has a new DVD/Blu-Ray coming out next week (the 29th). It's entitled, "Classic Albums: Black Sabbath Paranoid". It's the history of the album from the making the band's perspective. It's got all new interviews with Ozzy, Tony, Geezer, & Bill. It's got old archival footage that you'll probably enjoy. Eagle Rock has done a bangup job on several Deep Purple collections over the years, it's about time they put out a Black Sabbath one. While I haven't seen it yet (my promo copy has not arrived yet), I can say if it's like their Deep Purple discs, it'll be freakin' fantastic.
Basically if you are reading this on my Black Sabbath site, I don't need to tell you about the Paranoid album. You know it. Enough of my blathering about the album. You'll probably dig the DVD, too.
This will also be broadcast on television, too. It will be on VH1 Classic as part of their "Classic Albums" series. Thing is though that the DVD/Blu-Ray will have way more footage than will be on the TV version. There's about 40 more minutes of additional material available here than you'll be able to see on VH1C, so you'll definitely want to check out all this extra stuff.
The disc will be available on Tuesday June 29th in both standard DVD and Blu-Ray! Available for pre-order now, you can pick up either at a quite reasonable price. Check out these ordering links:
A few notes about the discs themselves. I'm told the standard def DVD is region encoded, so you can't import the US version from the UK and play it. However, the Blu-Rays will play anywhere. Not sure why one format is play anywhere and the other is not, but that's what I was told by the record label.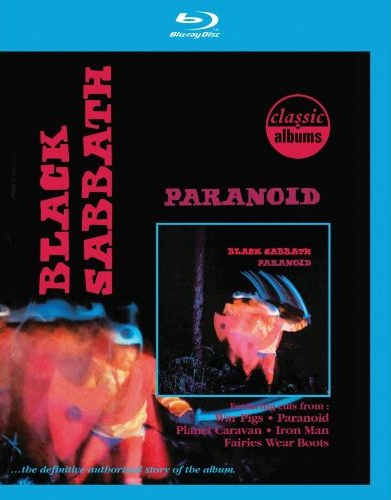 And yeah, I'm here with yet ANOTHER in my long standing series of giveaways. You will be able to win a free copy of this DVD.
As per my contests in the past, you'll need to answer a few trivia questions about the band. If you get them all right, you'll be put into a drawing for a copy of the new CD. Here are the questions you need to answer:
What was the original name of the Paranoid album?
What was the original name of the War Pigs song?
What solo album from one of this album's musicians had a visual portrayal of one of Paranoid's song titles as it's cover art?
Who sang Planet Caravan?
What real world event caused the execs at Warner Brothers to request the album's name be changed?
You need to send your answers for the questions and your name and address to paranoid@black-sabbath.com. There's two important things here. First the email must go to this address. Second, you have to include your name and FULL shipping address (this is especially important if you are not in the US, as I frequently get addresses that are outside of the US that make no sense to me – make sure it is ALL THERE!). IF YOU FAIL TO COMPLY WITH THESE TWO SIMPLE INSTRUCTIONS, YOUR SUBMISSION WILL NOT BE CONSIDERED. The contest will run through Monday morning the 28th of June at 10AM Central Time (my time, which is the Central Time Zone in the US). You also need to send in your choice of standard def DVD or hi-def Blu-Ray. If you do not choose, you will be sent the regular DVD. Also, due to the fact that the DVD is region locked, we're going to recommend that you not enter if you're not from the US/North America region due to the region locking of the DVD. If you enter from outside these areas, you need to be aware of this issue.
"I tell you to enjoy life, I wish I could, but I'm too late!"


To finish off, here's a few screen grabs of the lads from the interview footage.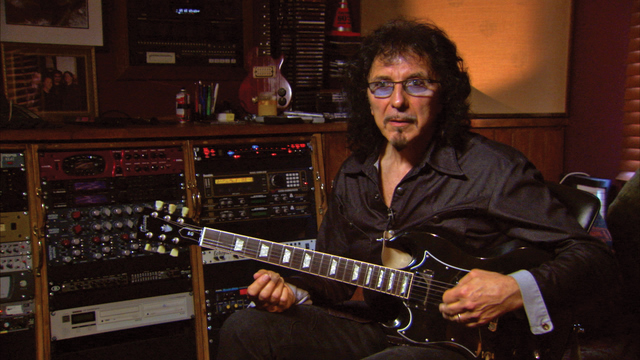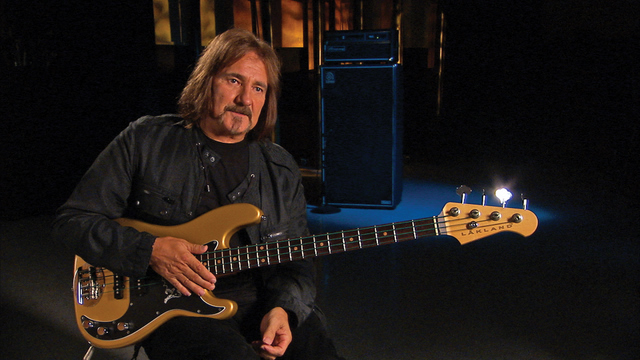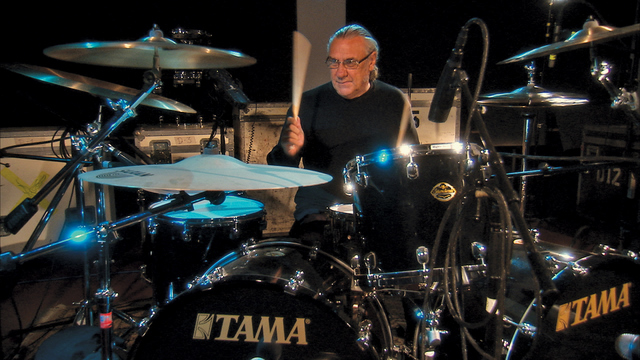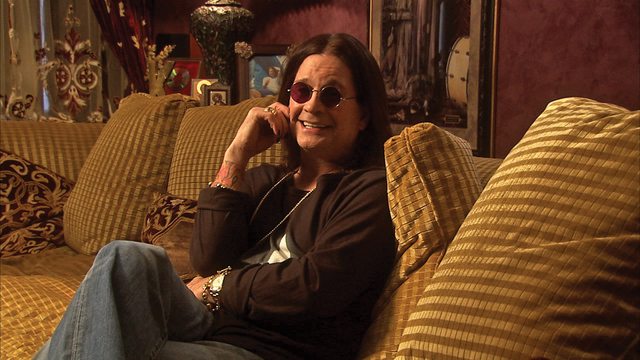 UPDATE: I forgot to post that the winners were selected, and their prizes were mailed out the day after the contest was scheduled to be over. If you were not contacted, then you didn't win. :)
Here's the answers:
1) War Pigs
2) Walpurgis
3) That would be the Geezer Butler (GZR/Geezer/whatever) album "Black Science", where the hand was meant to be "Hand of Doom"
4) Ozzy
5) The Vietnam War