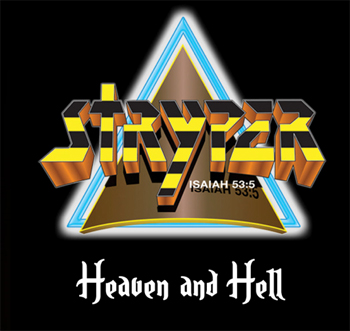 Back in March, I posted some news saying the Christian band Stryper was doing an album of metal covers. The songs chosen are in their words, "a collection of twelve cover songs from bands that inspired Stryper and helped to shape the band's sound and musical identity."
Anyway, while the full album isn't out yet, the first single is. And that is Black Sabbath's "Heaven and Hell". You can buy the song now in iTunes (it's not in Amazon's mp3 store). I don't know about iTunes UK, but it is in the US store.
I've liked Stryper for awhile, so this was an easy sell for me, but it's a good cover. Go check it out by clicking on the cover art here. If you don't want to buy it, you can at least check out the sample (which doesn't require iTunes to be installed). The complete list of songs on the album is:
Set Me Free (Sweet)
Blackout (Scorpions)
Heaven and Hell (Black Sabbath)
Lights Out (UFO)
Carry on Wayward Son (Kansas)
Highway Star (Deep Purple)
Shout it Out Loud (Kiss)
Over the Mountain (Ozzy)
The Trooper (Iron Maiden)
Breaking the Law (Judas Priest)
On Fire (Van Halen)
The Immigrant Song (Led Zeppelin)
God (An original new Stryper Song)
Samples of all these songs can be heard here.