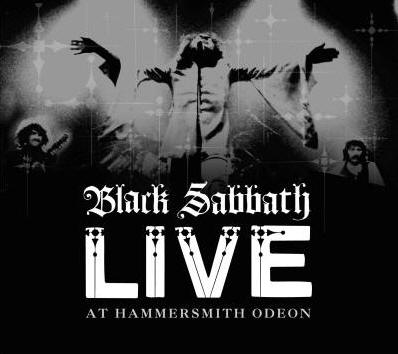 This coming week, the previously "limited release" album, "Live at Hammersmith Odeon" is being re-released again. In another "limited edition" release. This time it's a triple vinyl release. The one previous was a limited run of 5,000 copies through Rhino's "Handmade" label. This is a similar deal, it will be available only in a run of 3,000 copies – due to the nature of the release, I won't be able to give any of them away. They are individually numbered, like the CD release of a couple of years ago.
The "new" vinyl release is an exclusive to mymetalclub.com, so you'll want to head over there for the details. It comes out on Tuesday the 11th. If you're a vinyl collector, you'll want to look into that.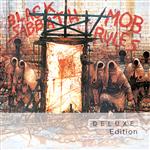 If you're not, however, the same CD that was released as the limited run of 5,000 is currently available as "Disc 2" of the Mob Rules Special Edition that was released back on April 2010. That was not released domestically in the US, so if you live on my side of the pond, you'll have to import it from Amazon's UK store. You can get to the page for that by clicking on the Mob Rules cover art here.
Here is the full press release on the vinyl re-release, due to drop next Tuesday the 11th.


---
BLACK SABBATH LIVE AT HAMMERSMITH ODEON
RESURRECTED AS 3-LP VINYL COLLECTION
Ronnie James Dio, Tony Iommi, Geezer Butler, And Vinny Appice
Give Epic Performance On Previously Sold Out Live Album Recorded In 1982
Individually Numbered, Limited Edition Of 3000 Copies
Available Exclusively From Metal Club On January 11
LOS ANGELES — The second coming of Black Sabbath began in 1979 when founding members Tony Iommi, Terry "Geezer" Butler, and Bill Ward were joined by Ronnie James Dio, who added his fiery and powerful voice to the Rock and Roll Hall of Fame group's crushing mix of iconic riffs, gloomy grooves and doom-soaked imagery. The Dio-fronted line-up would release two iconic metal albums in consecutive years–1980's Heaven And Hell and 1981's Mob Rules (with Vinny Appice on drums)–before arriving at London's Hammersmith Odeon in January of 1982 for one of their most legendary shows.
BLACK SABBATH: LIVE AT HAMMERSMITH ODEON spotlights Sabbath as they storm through 14 of the Dio-era's best including "Neon Knights," "Heaven And Hell," "Children Of The Sea" and "Voodoo." The band also performs several pre-Dio classics including "Paranoid," "Iron Man," and a white-hot version of "War Pigs." This epic concert will be released on 180 gram vinyl as a limited edition set of 3000 copies on January 11 exclusively for Metal Club. The individually numbered 3-LP set will be available only at participating Metal Club stores for a suggested retail price of $36.98. For more information, please visit www.mymetalclub.com. This album was previously released on CD as a Rhino Handmade limited edition of 5000 copies in 2007 and sold out in just one day.
BLACK SABBATH: LIVE AT HAMMERSMITH ODEON
Track Listing
Side One
"E5150"
"Neon Nights"
"N.I.B."
Side Two
"Children Of The Sea"
"Country Girl"
"Black Sabbath"
Side Three
"War Pigs"
"Slipping Away"
Side Four
"Iron Man"
"The Mob Rules"
Side Five
"Heaven And Hell"
Side Six
"Paranoid"
"Voodoo"
"Children Of The Grave"