Well, I've had my advance copy of the 2011 two disc reissue of Born Again in my hands for two days now, and I finally had a chance to crank it good yesterday (translation: The wife and kids were out of the house). Now that I've had a chance to listen to it a bit, I have some thoughts about it:
The album definitely seems to have more punch. Certain bits seem clearer – like Iommi's solo in Trashed for starters, and there's much more on the bass end for my ears. There's some improvement, yes. Keep in mind this is after all just a remaster and not a remix, but given that limitation, there's a definite improvement, it's just not gonna be a "OMG – this sounds like a new album" kind of reissue. Compared to the 1985 German CD pressing this is a massive improvement. Over the 1996 Castle remaster? It's marginally better than that.
Here's what Andy Pearce said to me about the remastering work:
"Born Again" Original album was re-mastered from Quarter inch tape at 24 bit then Dithered down to 16 bit for 2011 issue by myself and Matt Wortham. The Tape was quite heavily compressed, obviously we can't undo that but we did listen to other issues of this title and felt ours was more faithful to the vinyl issue than other over EQ'd CD issues.
But let me add this. If you listen through earbuds on your iPod, I don't know if you'll hear the difference. As I said, this isn't a new remix, just a remaster, so I had to hear it on the proper CD with the music cranked to hear it. If you are listening on a 128k MP3 on iPod earbuds, I'm not sure you'll notice much difference. A couple of weeks ago, I got them to send me a couple of tracks on 128k mp3's so I didn't have to wait that long for the CD to arrive. I didn't notice a ton of difference on those. I had to wait for the "real CD" to hear improvement. I think this will be a big factor in how people react to this issue, given there's no quantum leap of sonic change in this one over the last remaster. Improvements, yes – but we're not talking light years ahead here.
You still can't hear the darned flute Tony Iommi plays, though.
The additional tracks (The Fallen, Stonehenge Extended) are hard to compare to, since no other (official) release has had them. The "Paranoid at Reading" recording that comprises most of Disc 2 is most welcome as well – but again. Hard to compare how it sounds, since what's been out there until now is just bootlegs. I'm glad the track "Black Sabbath" is here. Some people consider it heresy, but I think Ian Gillan's live versions of this song were better than ANY other singer that's ever been in Black Sabbath. That song is a highlight to the live stuff for me for sure.
I'll do a final review once I get the final copy of the product in later on.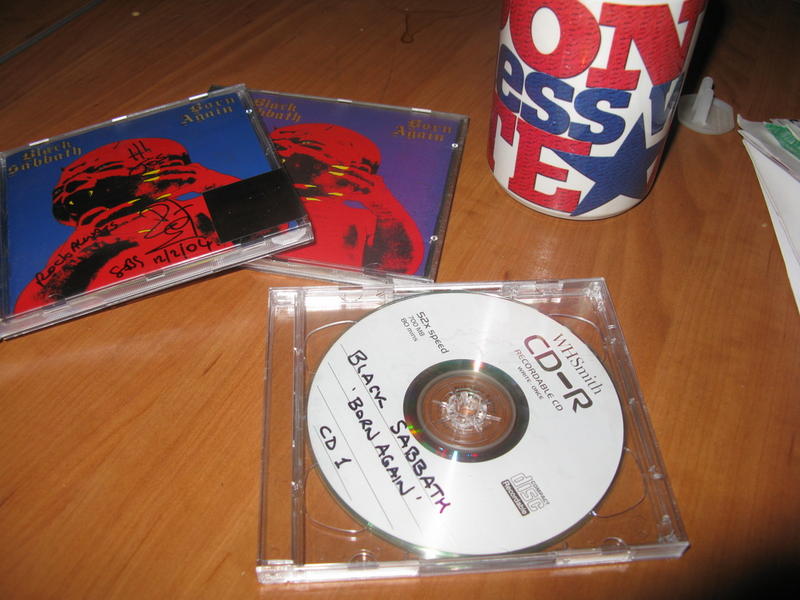 P.S. Don't Mess with Texas! :)