If you've been a fan of my site for some time now, then you've probably seen art by Santiago Dufour before.  He's an artist from Argentina who does all kinds of drawings for many different musicians.  But he's done several on Black Sabbath/Heaven & Hell.  Today I discovered he'd done a new one for the "13" era of Black Sabbath.   Check it out: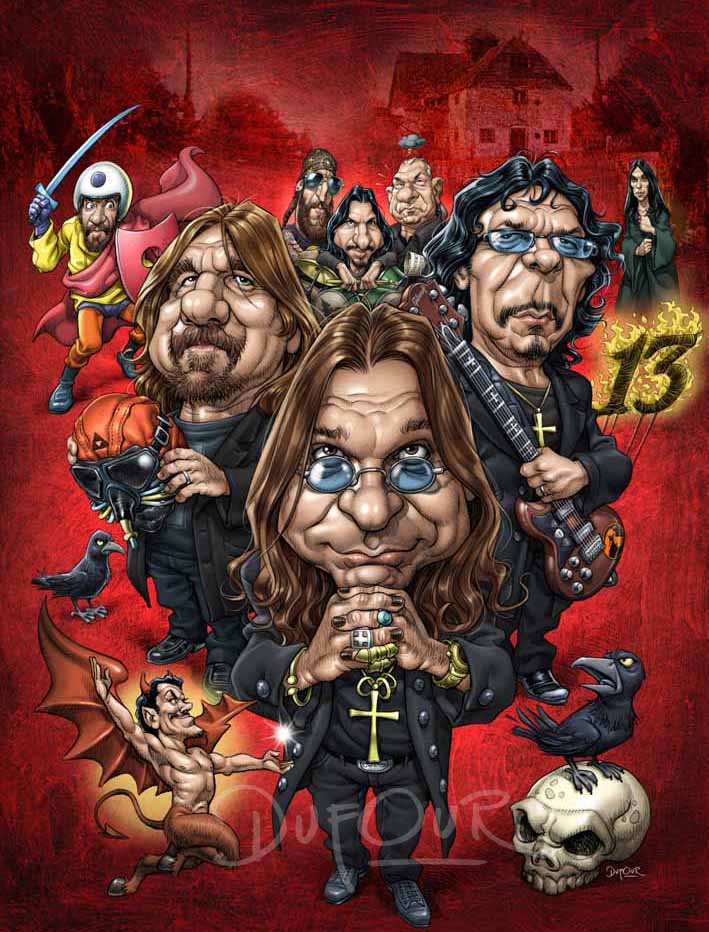 I've always liked this guy's art, and this one is no different.   Covers a lot of stuff from Black Sabbath here.   He has Henry here, he has the "Paranoid Guy", the mill from the first album, and a rendition of the "woman" from the cover there.  It also has Ozzy, Tony, & Geezer and the trio of drummers connected to this project – Bill Ward, Brad Wilk, & Tommy Clufetos.    Heck, Geezer is holding the "Never Say Die" era cover art helmet art that's been connected to this for ages (no, it's not a bloody Iron Man reference, it's a Black Sabbath reference).
This isn't the first time Mr. Dufour has covered Black Sabbath before.  Check out these other pics from classic 70's Black Sabbath, as well as the Heaven & Hell picture, which was the first one of his I had seen.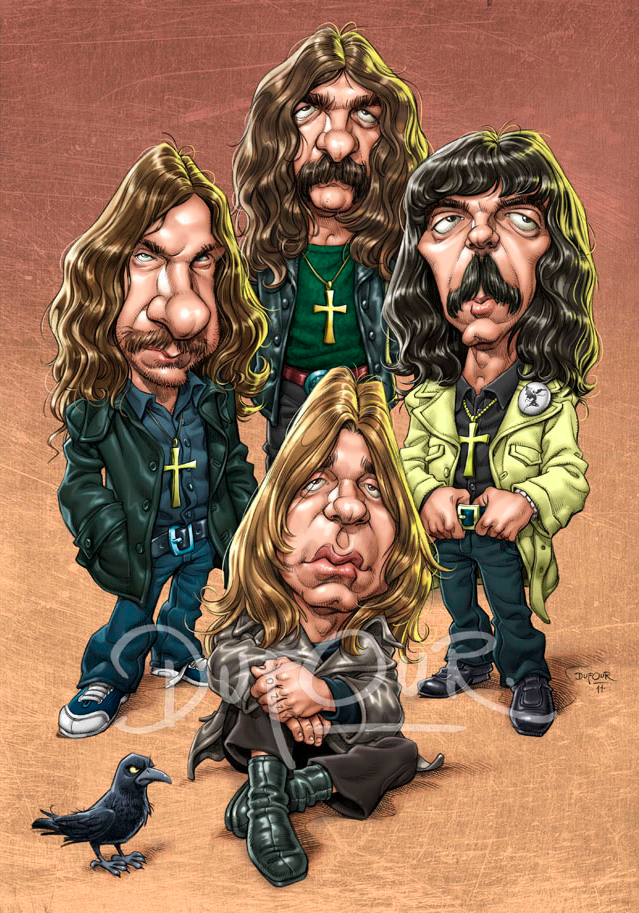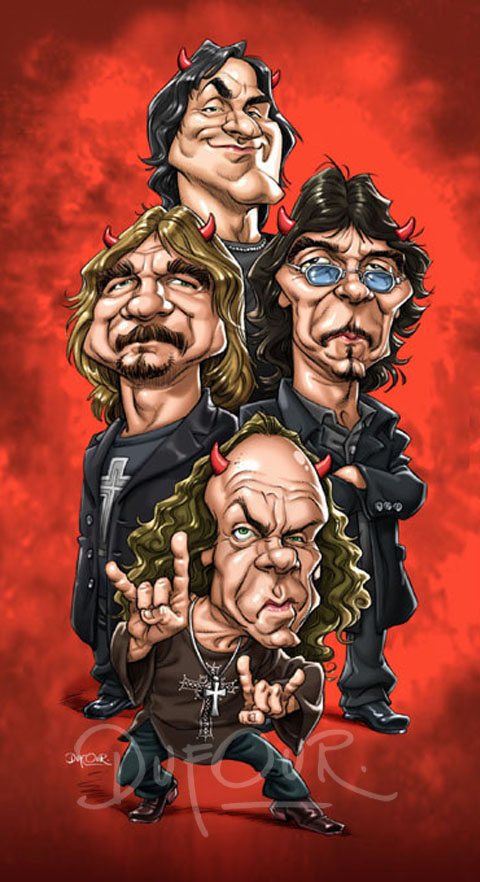 You will definitely want to check out Santiago's site and look at the other stuff he's done – there's some killer pictures here.   Here are a few links to the specific pages for the Black Sabbath related ones here:
The dude doesn't have a Twitter or Facebook page that I'm aware of.   Would love to help plug his work.   Go visit his site, and take a look around.   I think you'll like what you find.