Congrats to Black Sabbath for winning the Grammy Award for Best Metal Performance for "God is Dead?"..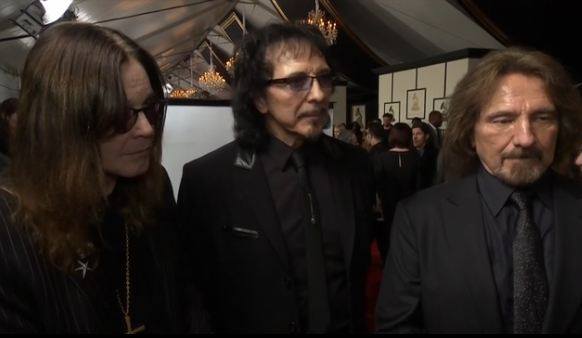 MORE GRAMMY COVERAGE
That bit above was a quick post right after they won.  There was a lot of other stuff happening.   Sabbath was nominated for three Grammy Awards in all.    They won one.  They lost the other two.  One to Led Zeppelin, and the other to a Beatle.  That's not too shabby, actually.
I was pretty darned active on Twitter during the ceremonies.  I stopped watching after Black Sabbath introduced Ringo Starr, as they were done at that point.   I'm going to include a few of the things I posted – pictures, video, etc below.   Enjoy!
You can click on any of these pics for a larger version:
… and the best shot of the night, IMO.