Hot on the heels of the July 4th Hyde Park show comes this little tidbit I found in my inbox tonight.  Cover art for something that should look awfully familiar to some people, who were excited about the new Black Sabbath studio release from last year.    We've been hearing rumours of another new Sabbath album from "maybe", "it would be nice" to "I don't know, it could be the last one".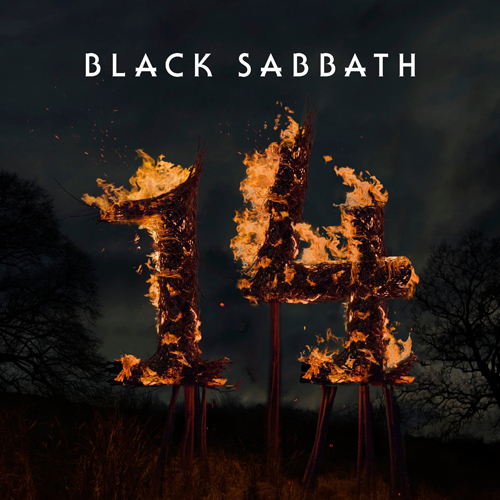 The image I was sent is shown to the right.  From what I was told, it is cover art for an EP to be released on July 4th to go with the Hyde Park show promotions.  The EP will be titled "14" – to go with the fact it was released in 2014.  Similar to why "13" is called that.  Anyway, it will comprise the four recorded studio tracks leftover from the "13" sessions that remain unreleased plus one additional newly recorded track.  Specifically these tracks are:
Cry All Night
Isolated Man
Season of the Dead
Hanging By a Thread
Fool's Gold (new track)
I always wondered how those four additional tracks would show up, and now we have some word.   No pre-order links yet, I'm told they'll show up later in April.
Let me know what you think of this news!   I'm excited to see what people think of this story!
UPDATE Apr 1 @ 10PM: : Guys, this was an April Fools joke. Not real.