Last night was the second show of the 2016  tour, in Chicago.  A friend of mine went to the show, and texted me a couple of pictures.  Below are the pics.
First are two pics from the show itself.  The first one shows Bill Ward (in what looks like footage from the Never Say Die tour/Concert DVD).  This specific shot comes from the song Rat Salad.  While I haven't witnessed it myself, I'm told they've "scattered footage" of Bill throughout the show.  If anyone who has seen this tour can confirm that, please let me know in the comments.  The second picture is of the final bow at the end of the show.   Also, the set list was slightly different than the first show.
Black Sabbath
Fairies Wear Boots
After Forever
Into the Void
Snowblind
War Pigs
Behind the Wall of Sleep
NIB
Hand of Doom
Rat Salad / Drum Solo
Iron Man
God is Dead?
Under the Sun / Every Day Comes And Goes
Dirty Women
Paranoid
Children of the Grave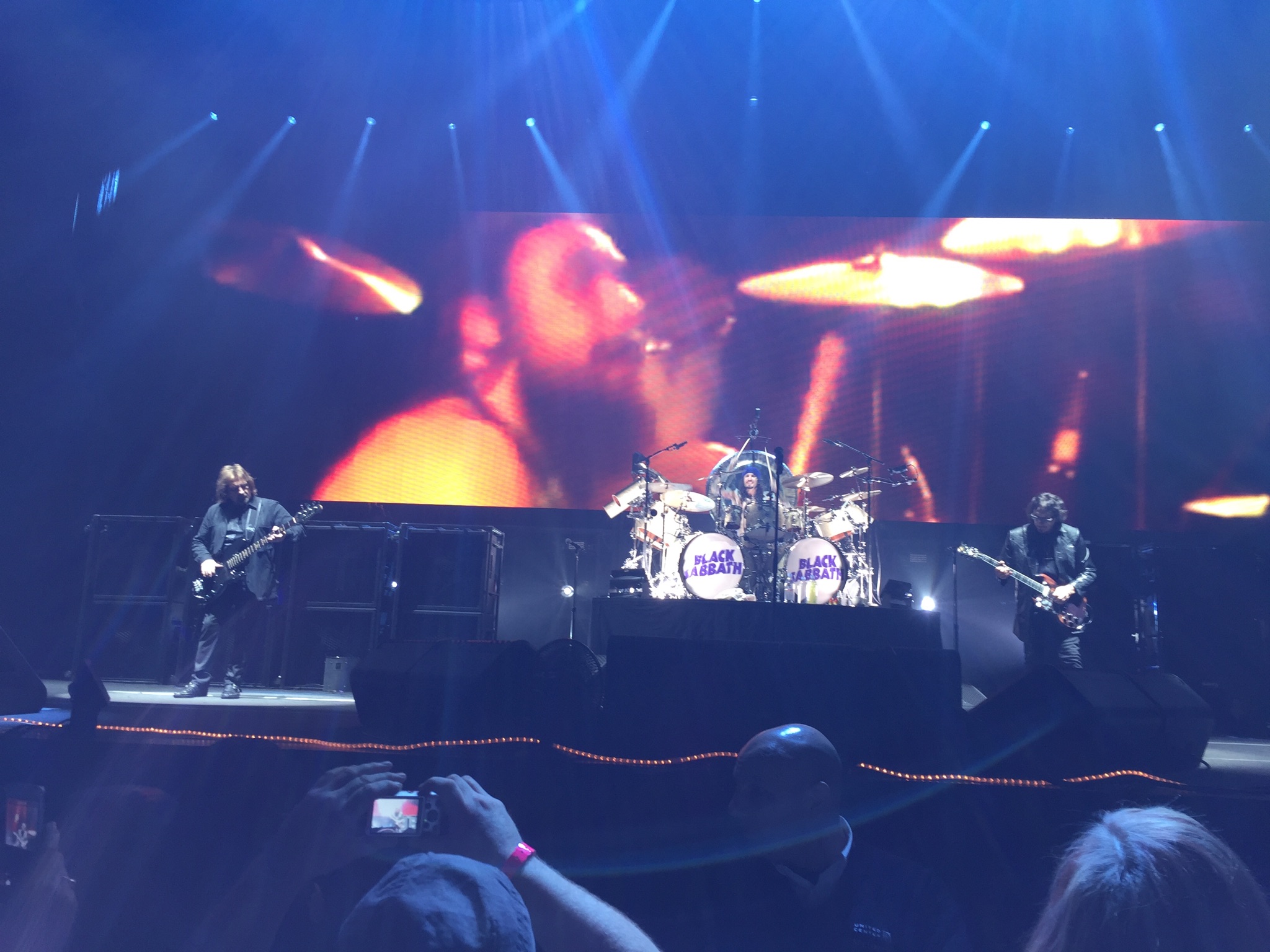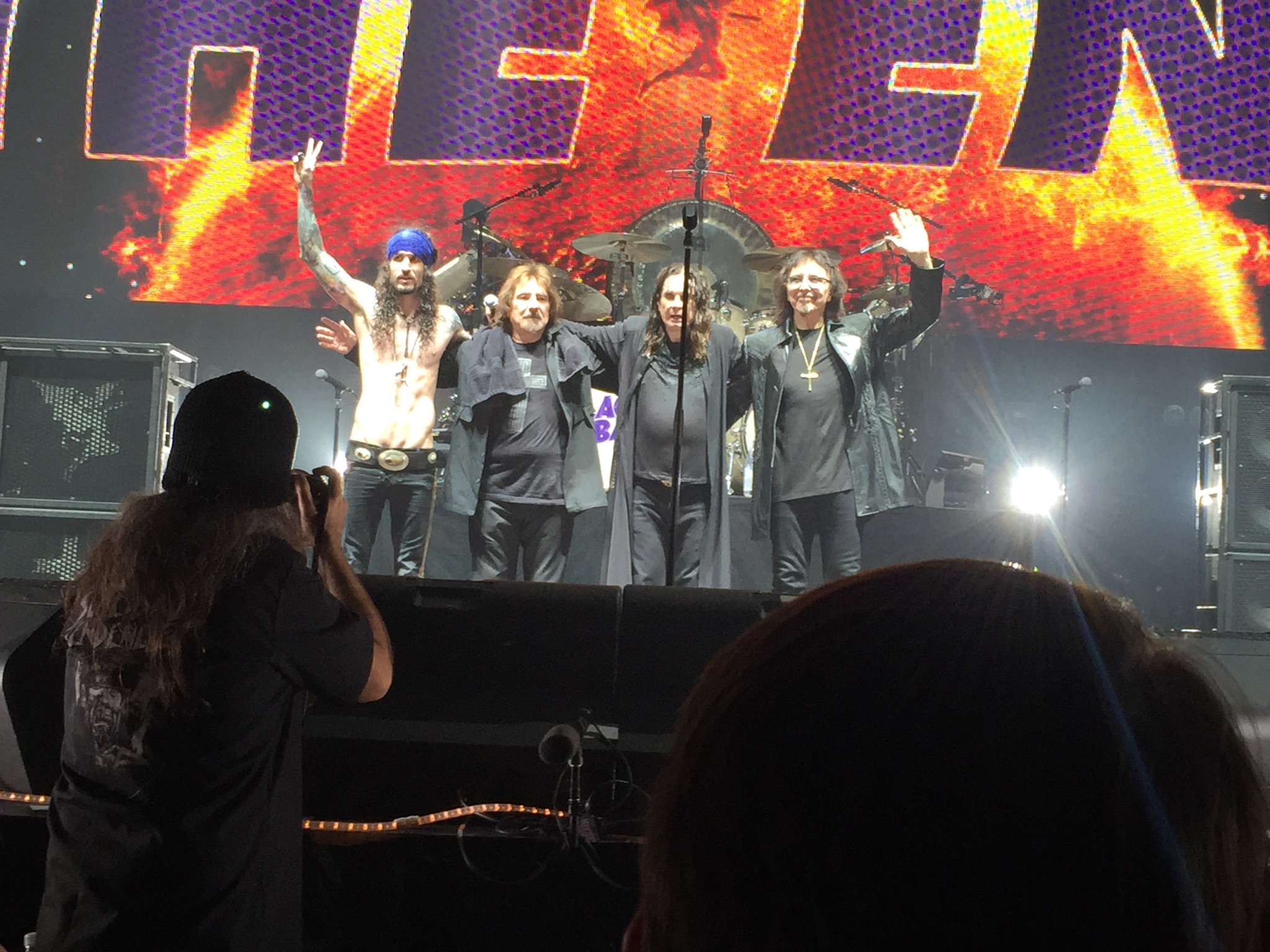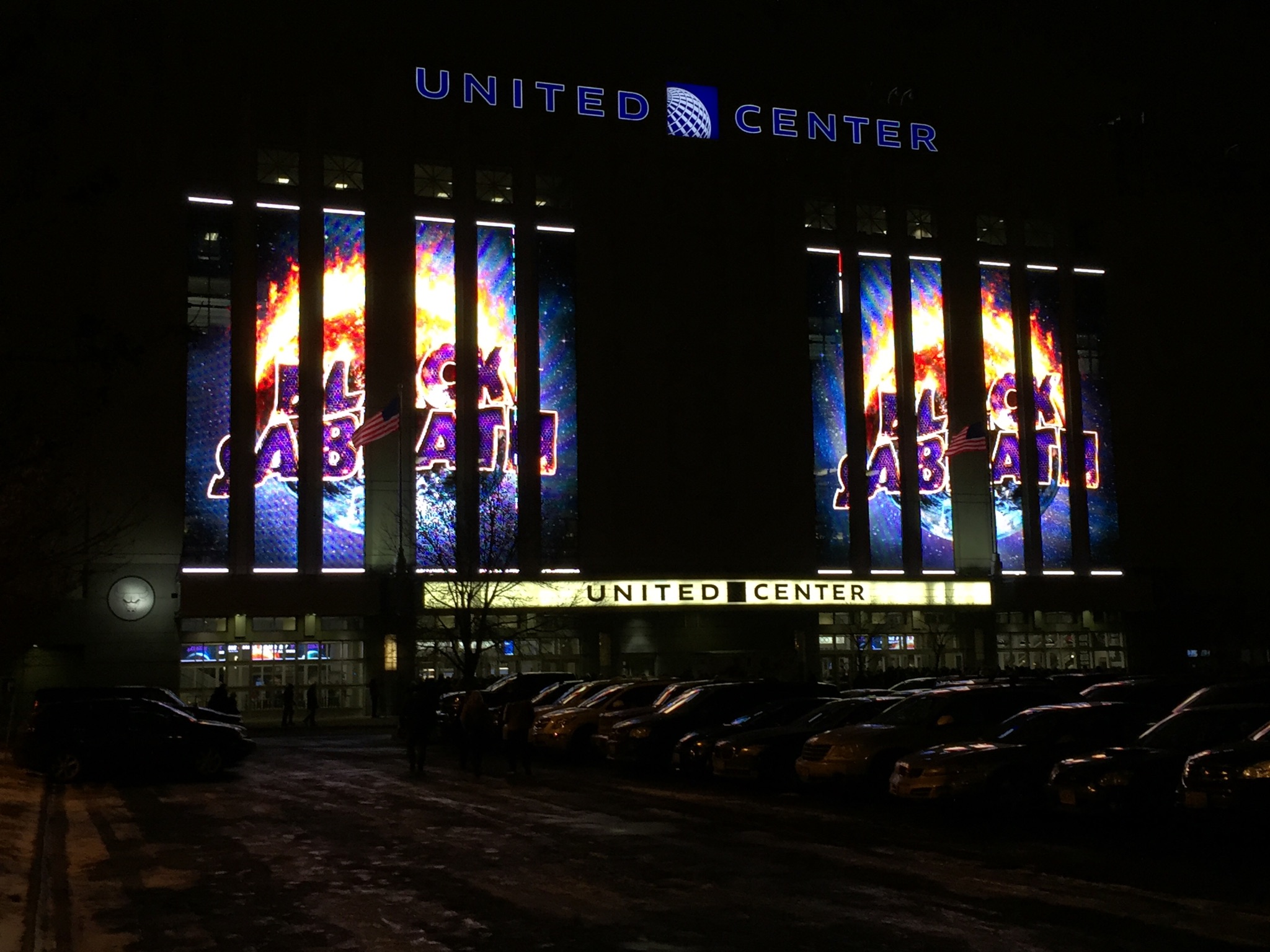 Also, here's a video of Sabbath doing "Hand of Doom" from Chicago.
"The End" CD
The second group of photos are of the "The End" CD, which is being sold at the shows.   It was apparently NOT at the first show (I'm told due to manufacturing delays).  The CD costs $30 (which seems awfully pricey to me).  I heard a rumour last night that there were only 50 copies for sale at the entire show, which sounds like bullshit to me.  But it was sold, and is of course all over the Internet – I won't be posting that, and I ask you nicely not to post links to it in the comments.  I don't want to piss off the band by providing that.  Thanks.
As for those who aren't going to a show…  What I think will happen is once the tour is over, they'll make it for purchase digitally on iTunes, Amazon, and whatnot.  I have no facts or news about that, but it seems like a logical move.   Or, there will be a "Super Deluxe" version of 13 with all 16 songs on it.  Again, guesswork, but I seriously doubt $haron will miss a chance to make more money off it by NOT making it available digitally.