Does anyone remember the Phenomena project?  That's a band/project put together by producer Tom Galley (and his brother, Whitesnake guitarist Mel Galley).  They're of note to Sabbath fans, because several former Sabbath members appeared on the releases (Cozy Powell, Don Airey, Ray Gillen, Neil Murray, etc)….   I'm writing to make you aware of a new compilation called "Phenomena Anthology", here's some info about it…
First off, the original Phenomena had three albums in 1985, 1987, & 1993.  These were titled
Phenomena (1985)
Phenomena II: Dream Runner (1987)
Phenomena III: Innervision (1993)
These three (the original trilogy) were re-released in 2018, and if you never checked them out, you should – there's some good tunes here.   However, in 2019, a new compilation was released, with tracks culled from these albums/sessions.  It's "Anthology".
It's a new compilation of the best of Phenomena, compiled by its creator Tom Galley. This BEST OF compilation features the #1 HIT SINGLE 'Did It All For Love' sung by John Wetton.  It also includes five noteworthy tracks not available on the other CDs:
Final mixes of the RARE tracks 'Assassins in the Night', 'Running with the Pack' and 'Stealing Heaven'.
The rare 12" Remix of 'Did It All For Love' is included along with a PREVIOUSLY UNRELEASED 12" Remix of 'Still The Night'.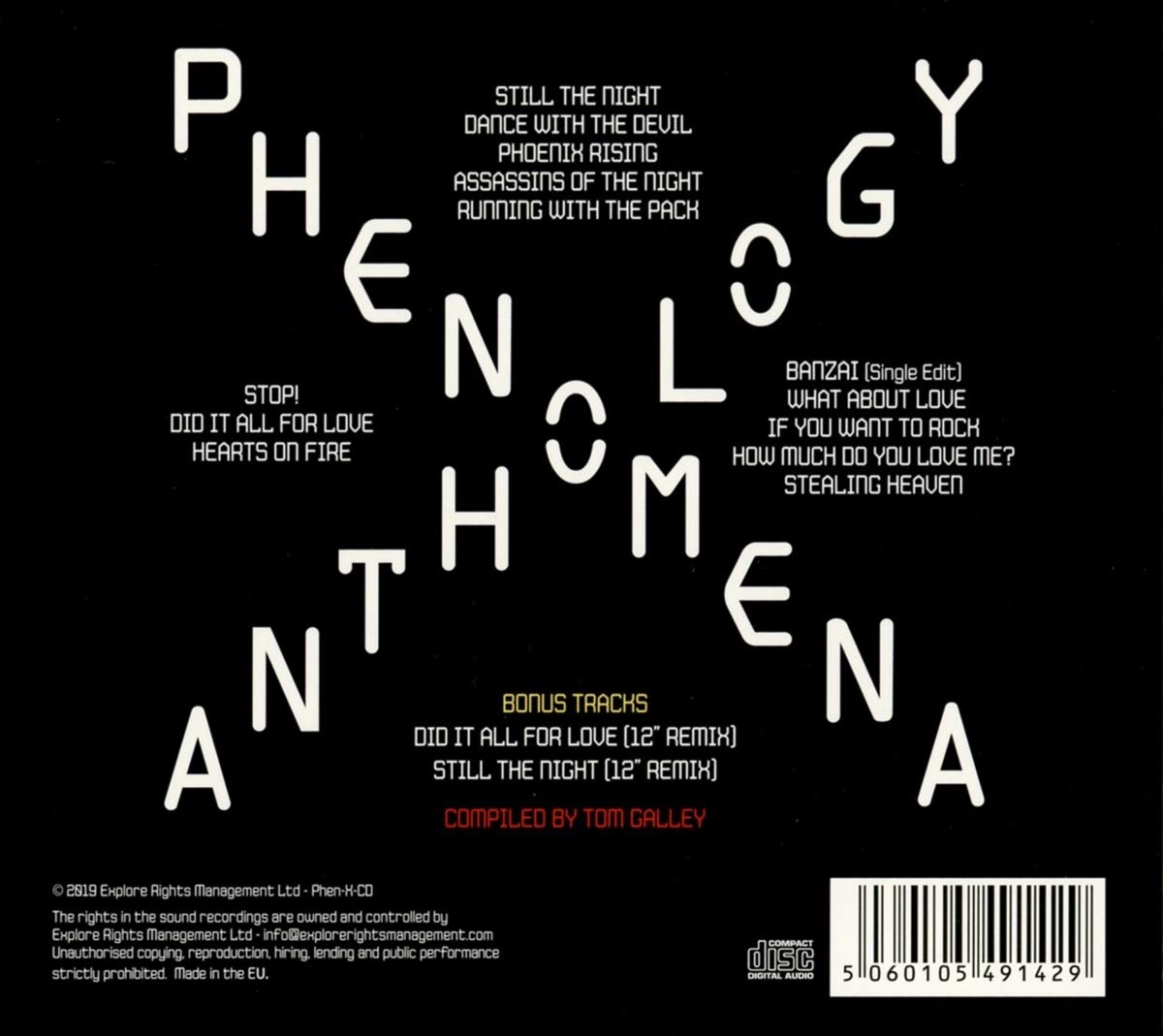 The full track listing is here:
STILL THE NIGHT
DANCE WITH THE DEVIL
PHOENIX RISING
ASSASSINS OF THE NIGHT
RUNNING WITH THE PACK
STOP!
DID IT ALL FOR LOVE
HEARTS ON FIRE
BANZAI (SINGLE EDIT)
WHAT ABOUT LOVE
IF YOU WANT TO ROCK
HOW MUCH DO YOU LOVE ME?
STEALING HEAVEN
BONUS TRACKS
DID IT ALL FOR LOVE (12" REMIX)
STILL THE NIGHT (12" REMIX)
If you never checked out Phenomena before, then perhaps you should check out this compilation, it's got some good tracks on it.  Here's some purchase links for you:
It is also available on Apple Music here and on Amazon Music Unlimited here.