It would appear that one time (brief) Black Sabbath vocalist David Thomas Donato has died. This morning I was made aware of a news story about this – but it was in Portuguese. Wikpedia is also reporting that the date of Donato's death was 2 Feb 2021, although I'm just finding out about it now.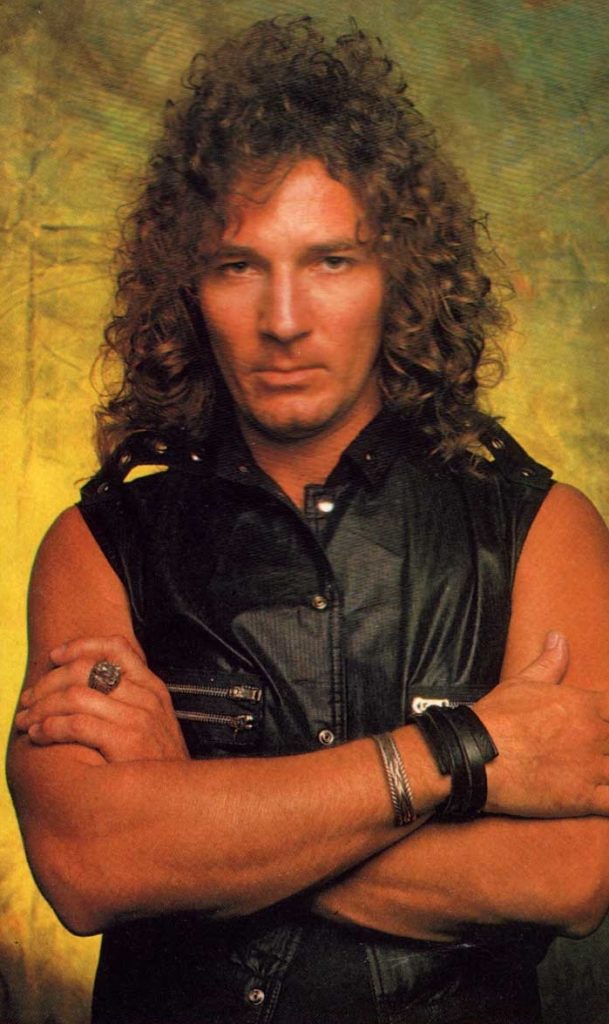 I'm still not getting 100% confirmation of this, but given this happened about 5 weeks ago (supposedly), I'm posting about it with this caveat, and will continue to try to confirm on my own.
UPDATE: I've heard from someone who knew Donato's family that it is true.  Sad to get confirmation.
For those that don't remember, after the Born Again tour Black Sabbath tried again with first Ron Keel on vocals, and then later Dave Donato on vocals. There are some recorded demos out there, but to date only one has surfaced in public circles. That one song is "No Way Out", which later turned into "The Shining" on the Eternal Idol album. The version with Donato though has Tony Iommi, Geezer Butler, Bill Ward, & Geoff Nicholls on it.
Dave Donato later went on to join the band "White Tiger" after his time with Black Sabbath was over. White Tiger also had Mark St. John (ex of Kiss) in it. Dave also worked briefly with a version of the Geezer Butler band in the 80's, but nothing from those sessions has ever surfaced.
He's most notable to Sabbath fans for the photo shoot and the legend of "being fired for a bad interview in Kerrang". How true that is, I can't say but..
While his time in the overall history of Black Sabbath is a short one, it did happen, and the man has died. I've heard his vocals on the White Tiger album, and I would have loved to have seen what he and Black Sabbath came up with. We never did, and that makes me sad.
I did get to converse with him a couple of times back a couple of decades ago, and he seemed like a nice enough chap. If memory serves he was working at a motorcycle shop he owned? (Memory is a bit fuzzy there).
Rest in Peace Dave. This Black Sabbath fan won't forget about you in the overall story of Sabbath.

Below is the only known audio recording of Dave Donato with Black Sabbath – "No Way Out".  There is also a really old link which shows an archived copy of the late Garry Sharpe-Young's site where he posted the entire chapter about Dave Donato from his book about Black Sabbath.  Very much worth a read.