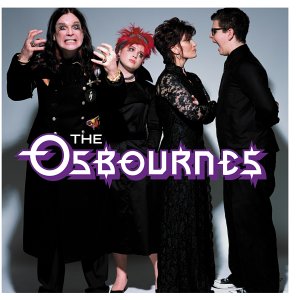 Well, not quite, but Ozzy's daughter Kelly has embarked on a singing career. How seriously she takes it – who knows. However, as has been widely reported, she's sung Madonna's "Papa Don't Preach" on the forthcoming "Osbourne Family Album". She sang it live on the MTV music awards, which are airing tomorrow night (June 6th) at 9PM EST. The performance was done a couple of days ago, and Kelly sang the tune – we'll see how good it is one it airs – I have to admit to a raised eyebrow when I heard this was being done in the first place. Also, given the choice of things that Kelly bitched about on the TV show, I find "Papa Don't Preach" as a goofy, if apt choice of a song for her to do.
There's quite an interesting track listing here, too:
Crazy Train – (Pat Boone Theme from TV Show)
Dreamer – Ozzy Osbourne
Papa Don't Preach – Kelly Osbourne
Paranoid – Black Sabbath
You Really Got Me – The Kinks
Snowblind – System Of A Down
Imagine – John Lennon
Drive – The Cars
Good Souls (Remix) – Starsailor
Mirror Image – Dillusion
Wonderful Tonight – Eric Clapton
Mama I'm Coming Home – Ozzy Osbourne
Crazy Train – Ozzy Osbourne
Family System – Chevelle (Bonus Track)
If you'd like to pre-order the Osbourne family album, you can do so by clicking on the covert art shown above. A couple of pictures of Kelly from her performance are shown below.