Happy Birthday to Colin Flooks, better known as Cozy Powell..
If Cozy were still with us, today would have been his 60th birthday. Seems weird that he's been gone now for nine years. If you're reading this site, then you know of Cozy's influence. If you don't, well, shame on you. Go read about Cozy.
You can visit the site that Cozy & I started in 1997 before he died, which stands to this day now as a tribute. Or check out his Wikipedia page. Or the albums he was on with Black Sabbath (Headless Cross, Tyr, & Forbidden). There's also all of his work with Rainbow, Whitesnake, oh good lord – there's too many bands to list. Don't forget his solo work, too.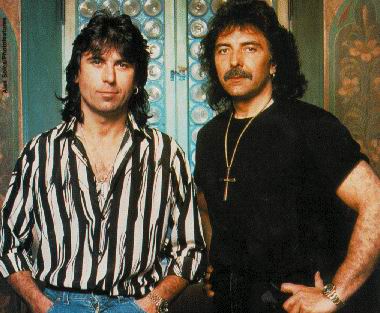 Thanks Lisa Krumme.
UPDATE Dec 31 @ 9AM: I've gotten a few pieces of feedback from some members of the Sabbath family to this piece. Here's what they have to say:
Ralph Baker, Tony Iommi management: Dear Joe, Our association with Cozy came through the management of Jeff Beck (who certainly raised his profile considerably) and when we agreed to look after Tony our main task was to help him put together players with credibility.
The first call was to Cozy and I still believe Headless Cross is highly underrated, written and cut quickly and relatively cheaply powered along by Cozy's incredible energy, both behind the drums and in life generally. Sadly missed. Best wishes, and a Happy New Year, Ralph
Geoff Nicholls, long time Sabbath keyboardist: He was one of a kind and it was a privilege, experience, and a pleasure to have worked with him and to have spent time with him. He was a brilliant drummer. He was also a character and many many of the crazy things he used to do still make me smile when I think back at those times.
He is missed and the world of music has lost one of those special talents that only pass this way on very rare occasions. But his music will last forever. Still in my thoughts.