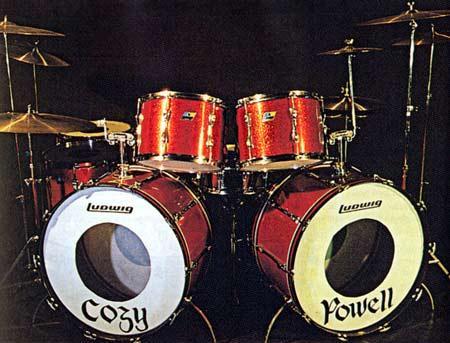 Tomorrow (Saturday the 5th) is the 10th Anniversary of the death of Cozy Powell. There's no good words to discuss that, so I'll just put a short remark up here..
Cozy sought me out in 1997 to do a website for him. The shock of sitting at work and getting a phone call from England from Cozy Powell himself was quite a big one for me. A moment I'll never forget.
Check out this video I found from Brian May from April 1998 to Cozy. Has one of the better tracks Cozy has ever drummed on, "Resurrection", from Brian's solo album "Back to the Light".
Here are some more Cozy videos I thought you'd like to see.