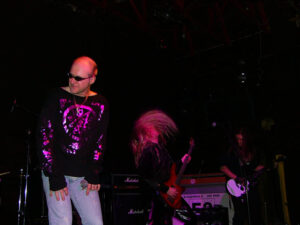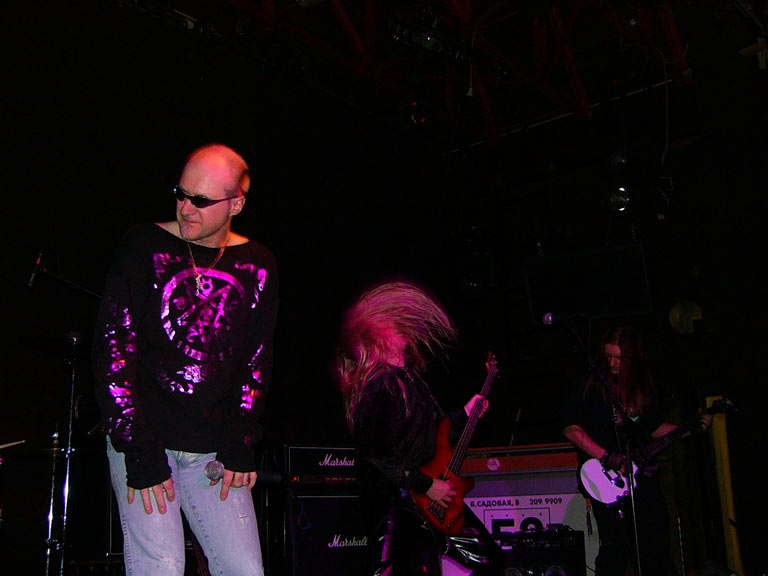 In a move I've hoped would happen for some time now, I got word from Tony Martin directly that his band will be touring the USA this summer in July and August. I've always wanted to see the TM band, and I'll (hopefully) finally get the chance. The idea behind the tour is to celebrate the 20th anniversary release of the Black Sabbath album, "Headless Cross". That will also be the moniker of the touring band, too – "Headless Cross".
The band will be:
Tony Martin – Vocals (and I assume violin if he plays his track "Scream")
Rolf Munkees – Guitars
Jamie Mallender – Bass
Danny Needham – Drums
Geoff Nicholls – Keyboards
While no specific dates have been mentioned, I did get an email from Tony Martin himself a little while ago this afternoon with some details. Here's what Tony had to say to me..
OK Its official and you're the first call.
yesterday they confirmed that all visa applications were under way and that means we're definateley on our way.
Everything thats out there up till today has been speculation but if you wanna start talkin about it you can say you heard it for real from me.
The band is gonna have an advertising tag of Headless Cross.. its really the Tony Martin band, and thats what we enter the states as.. but the promoter has got itchy fingers i think and decided its better to use the album title …. I'm not ENTIRELY happy with it just because ,…. but I decided to run with it .
So the idea is to commemorate 20 years since Headless Cross and I can reveal that some of the songs have NEVER been done live before… Like Black Moon… Its a REALLY complex track but we're gonna bring it to the stage and show it off… also we've just left behind th anniversary of Eternal Idol so there's gonna be some more off that album too like Born to lose.
Looking forward to getting out there and seeing what response we get.
I have to say its been a hard slog with negotiations and getting visas and stuff so we come at VERY short notice and hope to be with you guys in just under 3 weeks from now!!!
The band consists of myself, Geoff Nicholls, My drummer Danny Needham, Empire guitarist Rolf Munkes, and Jamie mallender, we are a couple of members short normally we like to have more people up there but it wasnt possible this time round but we got it covered.
We arent able to bring with us much in the way of visual stuff just because there is so little time to get it all together so … its just the songs… Me and….well …. i hope.. you guys!!! Dates are becoming published and that was a little premature cause some of them didnt have confirmation but from now there will be and so if you find something near you its almost certain to be real.
But you can always check with me i guess.
We're out there till the end of August.
Best wishes
TM
When I have more information on this tour, I'll be sure and update with that. Looking forward to it!