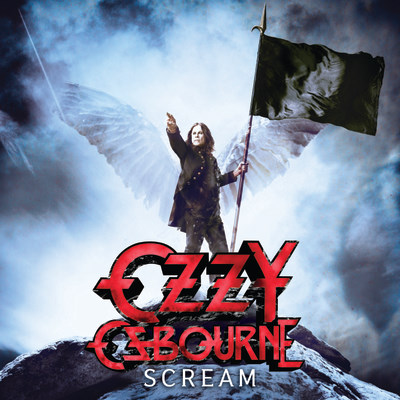 It's giveaway time again! Next week is the release of Ozzy Osbourne's 10th studio album, "Scream". And you can win one – free! I'm here with another in my long series of giveaways by trivia contest. Sony records has been kind enough to send me over five copies of the album to give away to you, the site visitor!
If you don't win one of the free ones in my contests, please go support the label and the band by buying copies. In fact, even if you do win one, I say you should go buy one anyway and give one to a friend (especially since Amazon.com is selling the CD new for $7.99 at the moment!)
ALBUM ORDERING INFO: First are some links you can use to order the album.
US: Amazon.com's physical CD page
US: Amazon.com's MP3 Download Page
UK: Amazon.co.uk's Page
UK: Amazon.co.uk's MP3 Download Page
US: iTunes Ordering Page (Exclusive track if you pre-order, extra track goes away next Tuesday)
As per my contests in the past, you'll need to answer a few trivia questions about the band. If you get them all right, you'll be put into a drawing for a copy of the new CD. Here are the questions you need to answer:
The producer of Scream also produced one of Ozzy's other albums. Which one was it?
Which music video did Vinny Appice's brother Carmine appear in for Ozzy?
All of Ozzy's guitarists except for one have either appeared on a studio or live album, or have a writing credit on a studio album (despite not appearing on it). Which is the only one not to have either?
Which bassist in Ozzy's band was famous for playing with a cheese grater stuck to the back of his bass guitar that he would use to cut himself with?
Which former member of Ozzy's band was also a member of Black Sabbath & Deep Purple?
You need to send your answers for the questions and your name and address to ozzyscream@black-sabbath.com. There's two important things here. First the email must go to this address. Second, you have to include your name and FULL shipping address (this is especially important if you are not in the US, as I frequently get addresses that are outside of the US that make no sense to me – make sure it is ALL THERE!). IF YOU FAIL TO COMPLY WITH THESE TWO SIMPLE INSTRUCTIONS, YOUR SUBMISSION WILL NOT BE CONSIDERED. The contest will run through Tuesday morning the 22nd of June at 10AM Central Time (my time, which is the Central Time Zone in the US). You don't have to be in the US to be eligible to win.