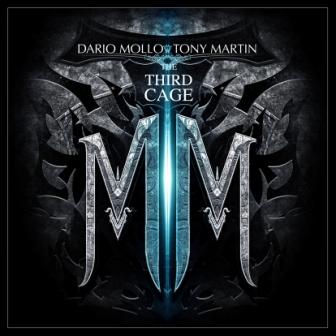 Back in 1999, Tony Martin hooked up with Italian guitarist Dario Mollo to produce a project called "The Cage".  It proved popular, so a second Cage album came out a few years later in 2002.  But that was it.  Until now.  Announced today is a third Cage album from the Martin / Mollo combination, entited "The Third Cage".   Not a terribly imaginative album title (heh), but if the first track available from it is any indication, it's gonna kick ass.
There's a video out on Youtube showing the full track "Wicked World", I strongly urge you to go check it out.  The video is embedded at the bottom of this post, too.
It's not available for pre-order yet, but I'll keep an eye on it, and pass that long when I can.  There is some info about it at the moment.  It will be released on January 20, 2012 in Europe, and January 24th in the United States.  It will be on Frontiers records.   Track listing is as follows.  A handful of the tracks can be heard in preview clips here.
Wicked World
Cirque Du Freak
Oh My Soul
One Of The Few
Still In Love With You
Can't Stay Here
Wardance
Don't Know What It Is About You
Blind Fury
Violet Moon
The band is mostly guys from Italy other than Tony Martin himself.  They are as shown below.
Dario Mollo – Guitars, Bass, Keyboards
Tony Martin – Vocals
Roberto Gualdi – Drums
Fulvio Gaslini – Bass
Dario Patti / Brian War – Keyboards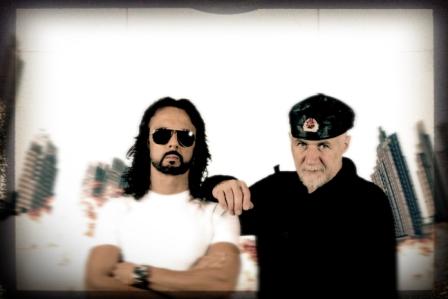 Here is some official text taken from the Frontiers website.
Frontiers Records is pleased to announce the release of the long awaited MOLLO MARTIN new album entitled "The Third Cage" on January 20th 2012 in Europe and January 24th in North America.
Dario Mollo and Tony Martin first got together when the Italian guitar player/produced and composer needed the right singer after the put together a new set of songs in the late 90's. The former Black Sabbath singer came about on a suggestion from producer Kit Woolven (UFO, Thin Lizzy) with whom Dario Mollo had been working during his Crossbones years. Tony Martin wrote lyrics and melodies for the amazing tracks that Dario had already assembled, and thus The Cage was born.
The first album, released independently in 1999, gained a great success among the Hard Rock fans and the critics and Dario started finally to make himself a reputation over the international markets. This debut was later followed by an equally acclaimed second album in 2002.
Mollo has been very busy since then, releasing one more album with the Voodoo Hill project with Glenn Hughes. He then toured Europe with Graham Bonnet and Don Airey. After Don became a permanent Deep Purple member, Dario and Graham Bonnet put up Elektric Zoo, touring Europe again, performing songs from Rainbow, Alcatrazz, Voodoo Hill and The Cage. In 2008 Dario released an album with the more alt-rock Italian band Noize Machine, before getting again to work on a new set of Hard Rocking songs for a new record with Tony Martin.
"As usual we are 50/50 partners", explains Mollo. "I write all the music and Tony then contributes with the melodies and lyrics. We also try together different structures of the tracks and we rearrange them to better fit the vocal parts. Then I go ahead and take care of the entire production of the album, tracking, mixing and mastering".
The songwriting, the sound and the video production of this new project are absolutely stunning and show the great skills that Mollo has developed in the past few years. All Hard Rock lovers should simply not miss this record which bravely melts several influences in a cutting edge release. "There are much better songs, performances and production on this album, plus we will finally bring this project live out there: we have a lot of great songs to perform to our loyal fans, we look forward to meet them" concludes Dario Mollo.