Wanted to point out a criminally under appreciated song in the Black Sabbath family.  It's the song "Children Killing Children" from Bill Ward's 1997 solo album, "When the Bough Breaks".  The album was quite good when new, and has held up well, I think.   As today is Bill's birthday, I thought I'd throw something out there about him.    If you've never seen this video, or heard the song, check it out below. 
I wrote this to Bill myself when I sent him a Happy Birthday wish:
I wanted to take the chance again to point out how fucking criminal it is that "Children Killing Children" never got the press that it did. The message in that song is seriously powerful, and in my eyes is something that should have been pushed WAY harder than it was. I liked the song when it came out, but now that I have kids – my older is a 7 year old girl, the message is stronger for me. She's not yet had to deal with crap like that in her life, and I pray that she never does. But I'm not naieve (sp?) either – I know what the world can do.
Check out the video:
Bill still sells this album as direct merchandise on his site, go check it out.  Click on the cover art below.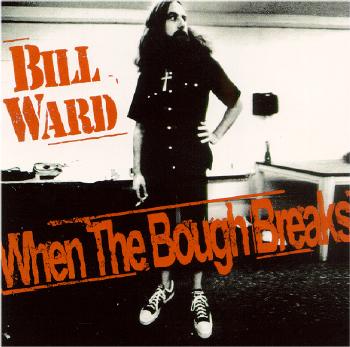 Finally, PLEASE… this has nothing to do with the current Black Sabbath drummer situation in 2012.  This is just about one of Bill's great solo tracks, and something to mark his 64th birthday today.  Nothing more.  Don't read into it.  There's no hidden message!