Wanted to take a moment and say congrats to Tony Iommi for getting back up on stage tonight at the O2 in Birmingham.
As I have a relative who went through the same cancer treatment he did for the same thing, I know what that does to you.   Kudos to him for getting back up on stage and bringing it again after all these years, and after all the cancer treatments!
Yeah, yeah – I know – Bill Ward thing, but to be honest, right NOW, I don't care about that.  Tony's apparently healthy enough to play, and he deserves credit for that!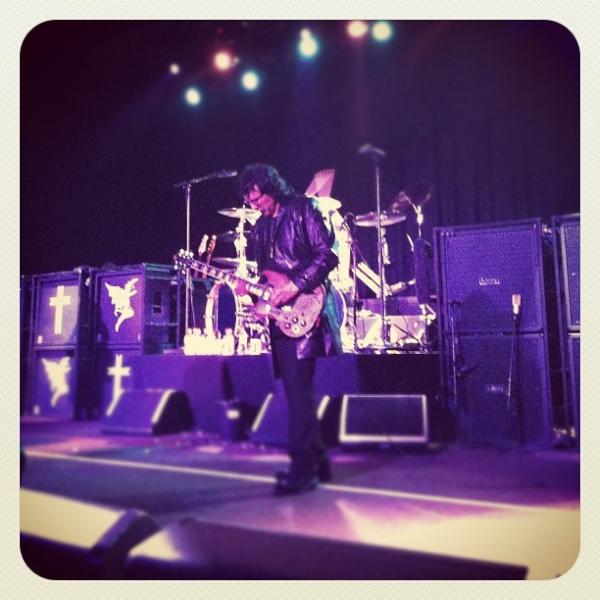 Thanks to Kristabel Brooks for the photo.