UPDATE: If you go to the bottom of the page, you can listen to a FULL ALBUM stream now.  :)
In the last site redesign, I said that from time to time, I'd write something about music that isn't directly related to Black Sabbath, and today is one of those posts.  I'm here to write a review of the new Queensryche album.  But before I get to the new disc, a little background about myself with Queensryche.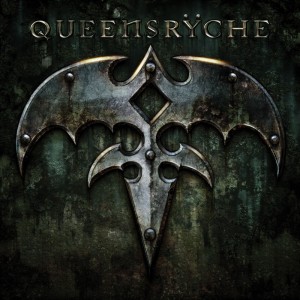 I started off with Queensryche back when their "Rage for Order" album was their current.  I very much enjoyed that, and looked forward to their next, which turned out to be Operation: Mindcrime.  That album just kicked so much ass, it's not even funny.  To this day, OM remains one of my Top 5 desert island albums – by anyone anywhere, and anywhen.   So it was after Mindcrime that you wondered, "Well, how do you follow that".  They followed it with one of their best albums, Empire.  That was for a lot of people the best Queensryche album, and is a reference that will come back later here.  After that, the band produced Promised Land & Hear in the Now Frontier, and then things started to split.  Founder Chris DeGarmo left, and was replaced over time by a couple of guys.   The band continued to produce studio albums after that (Q2K, Tribe, Operation Mindcrime II, American Soldier, & Dedicated to Chaos).  Most will say with diminishing effect.  The latter albums here had a much different sound than the height of their popularity around the Mindcrime/Empire era.    Who or why is something that's impossible for me the fan to tell, but the lack of a primary songwriter being there anymore (DeGarmo), and the apparent domination of a band by a single member (Tate, echoing Roger Waters own takeover of Pink Floyd) definitely appeared to have an impact on the musical direction.   Don't get me wrong, I bought all those albums.  I liked tracks from all of them.   If you put the tracks from those albums together, you'll get a really darned good album, but you shouldn't have to cherry pick one or two tracks from five albums to get one solid one.   I don't think it's a completely out of bounds statement to say that the band had lost their musical way when compared to things like "Queen of the Ryche" or "Walk in the Shadows", things from that era…
That brings us to 2012.  I'm not going to detail the entire split, but basically Queensryche fractured internally.   A lot has been written about this subject elsewhere, so I won't spend a ton of time on it here.  But I can't properly address the new album without at least touching on it.   Basically, as I understand it, the rest of Queensryche minus Geoff Tate got together, and fired him from the band and wanted to move forward without him.   I'm guessing they blamed Geoff for that musical direction they went down?
This kind of thing is nothing new.  Bands continuing on (and doing well) with new singers have been around for bloody ages.  Ozzy Osbourne to Ronnie James Dio, Bon Scott to Brian Johnson, Paul Di'Anno to Bruce Dickinson, David Lee Roth to Sammy Hagar, Peter Gabriel to Phil Collins, Ian Gillan to David Coverdale, just to name a few.  Heck there's even Greg X. Volz to John Schlitt, but I doubt most people reading this know that one.  :)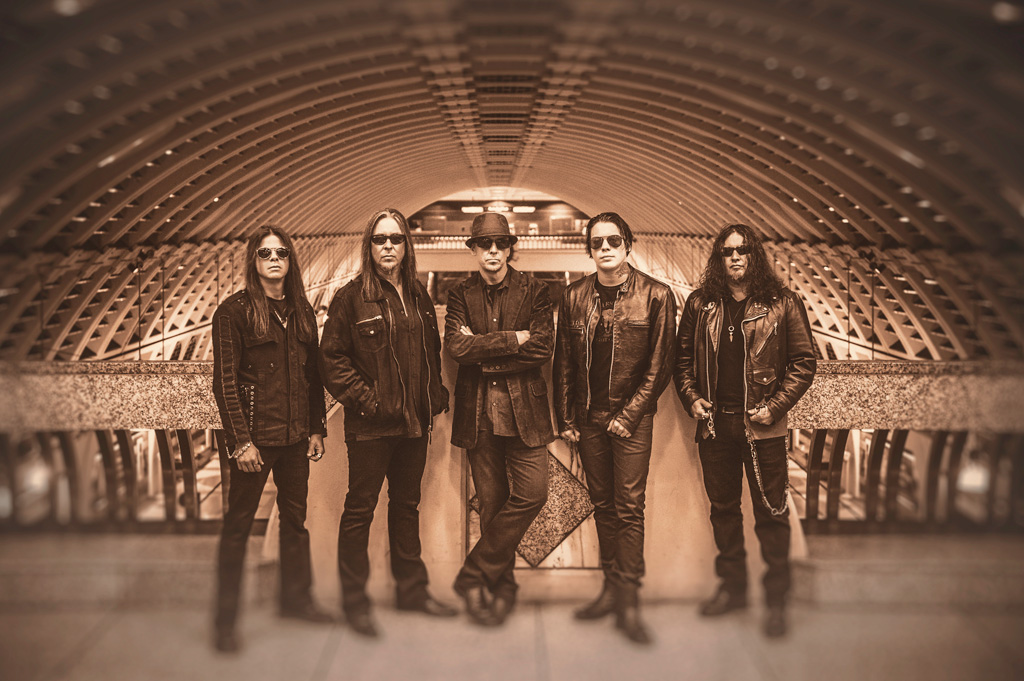 However, Geoff didn't take that very well, and the two sides went to court trying to stop the other.  A final court date is to be held later in 2013 over this issue, but in the meantime, both sides are allowed to operate under the Queensryche name.   So earlier this year Geoff put out his own album, titled "Frequency Unknown" (or as most of us are calling it, just "F U".    The rest of Queensryche brought in new singer Todd LaTorre after briefly doing a side project together called "Rising West".
Work began on a new studio album. They entered the studio with James "Jimbo" Barton, who mixed and engineered Operation: Mindcrime and Empire, and co-produced Promised Land. Barton is acting as co-producer of the new album, along with the band themselves.   The band teased us with some audio clips, and did an album cover reveal over a few days on Facebook, and actually interacted themselves with their fans on social media, which is cool.    The "new/old" Queensryche had a different "feel" than the old days.   It felt personal and personable.  I liked that.   It's been fun interacting with them on Facebook.
This brings us (finally, I suspect some might be saying) to the actual point of all this – the new album.   Before they released the title, I surmised it would be cool to self title it.  Now I know the original EP release was also called that, but there hasn't been a proper/full album release under the name Queensryche before – and giving the nonsense going around regarding the ownership and "rights" to the name, I felt a self titled album release would be a statement in and of itself.    No "hidden messages" in the title, no childish gestures on the front cover art, just "Here's the band, here we are – we're Queensryche".   Apparently the band agreed with that, as that is indeed what the album is called.  "Queensryche" (the 2013 version, not the 1983 version) dropped into my hands on Monday.   After giving it several listens, I wanted to write about it a little.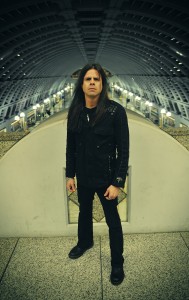 As I stated above, I've been a fan for a long time.  So I've listened to the "sound" progress over time.  A slight detour with Mindcrime II, but basically it was heading in one way.  When work on this album started, a lot of noise was made about wanting to revisit the sound of the band early on.   Kind of recapture that original Queensryche feel.   It's evident almost immediately that this has been achieved.   While I actually did LIKE Geoff's FU album, it didn't "feel" like Queensryche.  While there's no denying Tate's involvement in the overall package of the band in the past, it wasn't his voice to me that was the primary piece of Queensryche.  It was that guitar sound – IN COMBINATION with the vocals.   On this record, they've definitely recaptured the feel to me around the Empire era.  This has the same kind of flow and polish that, to my ears, dominated the Empire record.   This is a good thing. Another review I read of this album said something like "It's taken 20 years for the band to get their shit together and go back to what made them popular".  While I wouldn't go that far, this sound should serve the band well.   It's got the sweeping guitar sounds that dominated some of the most popular Queensryche stuff.
This brings us the one thing that probably will get talked about a lot.  Todd's vocals.  When a band changes singers, one wonders what they're going to sound like.  In the case of Todd LaTorre, it's something that's not going to fall far from the tree.   Geoff Tate's vocals were a big part of the overall sound in the past, and it's not like they decided to bring in a woman here.   I wouldn't call Todd a Geoff clone, because that's unfair to both sides.  But it wouldn't be far off to say that Todd sounds a lot like Geoff on the record.   It reminds me a lot of what we heard when Black Sabbath put out their "Eternal Idol" album.  An awful lot of people called Tony Martin a Ronnie James Dio clone back then (given at the time we were just 6 years departed from the Mob Rules album).  I didn't agree with that, but in the case of the new Queensryche record, I think Todd does sound like Geoff somewhat.  And we're talking the kind of vocals that came out of a Queensryche record 25 years ago.  Not the kind of vocals that came out on American Soldier or Dedicated to Chaos.   This is a GOOD THING.  It's also not just that.  Todd has his own slant on things, while still sounding like Queensryche.  It's all good.
This new Queensryche album is the complete package.  The old school Queensryche vocals that were so great in the past, the guitar sound that defined the best output by the band.  This truly is a band that found its old sound again, and marched it out for long time fans that have suffered through some well, "sub par" albums.   Or to put it another way, it's a band that's gotten their shit together.  :)
Speaking of "album".   I've yet to find a track on this new one that I'd want to skip.   It's  solid one from front to back.    I'm not going to write a lot about the individual tracks individually, but there is a LOT to like here.   Having said that, there's a few things that I'd like to point out.
X2 – an instrumental that starts off very sound effecty – kind of like something that wouldn't be out of place on Mindcrime.  Back when I bought Mindcrime back in the day, there was a sticker on the CD that called them "The Pink Floyd of metal".  X2, while a short instrumental evokes that feeling again.
Where Dreams Go to Die – We get into it right away.  A marching drum sound that evokes memories of  "Anarchy-X", a riff that I really like.  A good choice for first song on the album (X2 notwithstanding).
Spore – This actually starts off with a guitar riff that DOESN'T sound like that classic Queensryche sound, but it melts into it as the song progresses. It's an interesting sound at the start.
In This Light – The sweeping sound is in full force here.   Very much an old school QR sound.
Redemption – Has a "big", meaty  sound to it.  This is a known song, as it was the first track they released in full from the album.   Really like this one.  :)
Vindication – Has a faster riff than the usual Queensryche song.   The chorus of this song has an interesting vocal trick that seems more interesting to me than most of the others.
A World Without –   This song has an intro titled "Midnight Lullaby", which is a weird short instrumental that leads into the next track.   A World Without is a slow song.   This is probably the only one I don't care for too much on the album.   Does have a nice enough guitar solo, though.
Don't Look Back – A more traditional Queensryche song.   It's a faster song, although not as much as Vindication.   When it started out, I thought of something from the start of side 2 of Mindcrime (Needle Lies or I Don't Believe In Love or so).  Now it doesn't SOUND like those songs, just the general vibe.
Fallout – I like this song.  Can't tell you why, except I do.  It has a feel to it that immediately makes me think "Where have I heard this before?", but when I try and figure that out, I can't.  So it sounds like songs I've heard before, but isn't like that.
Open Road – This feels like a great ending to the album.   It reminds me a lot of "Eyes of a Stranger" – it has that same kind of feel that Stranger did when it closed Mindcrime out.   This is an excellent track.
Yeah, I know the deluxe version has some live tracks (including Todd's excellent version of Queen of the Ryche), but I'm not counting those for two reasons.  We all know those songs.  And they weren't on the copy I got from the record label. :)   Again, I know I'm a bit light on comments about the individual tracks, but the whole thing flows together really nicely, I find it hard to write about this riff, that riff.  It feels like a WHOLE ALBUM again.   With the exception of Mindcrime II, that hasn't happened with Queensryche in a long time.
There is one negative on this album I feel I should mention.  It's bloody short.  There's 11 songs, and while two of them are instrumentals totalling 2:05 combined, the entire album (including them) is just 35:09.  That's incredibly short by today's standards.  It's not unheard of if you want to go back a number of years.  I mean, look at the first Van Halen album.   Really big album, that one.  But the first VH album clocks in at just a measly 35:13.  However, it's not 1978, it's 2013, and albums these days are usually around an hour, if not longer.  35:09 is short, and if the length is my only real complaint, we're not doing too badly here.
So to sum up, this is an excellent return to form for Queensryche.  This definitely feels like the whole package again, and I can't want to see these guys live.  Come on – Dallas, please!
Below are the two full song videos they've released, as well as some pre-order links for the album.    Listen to the two songs, and if you ever liked Queensryche in the past, I urge you to check it all out, and visit Queensryche's official sites for more information.
Social Media
Ordering Links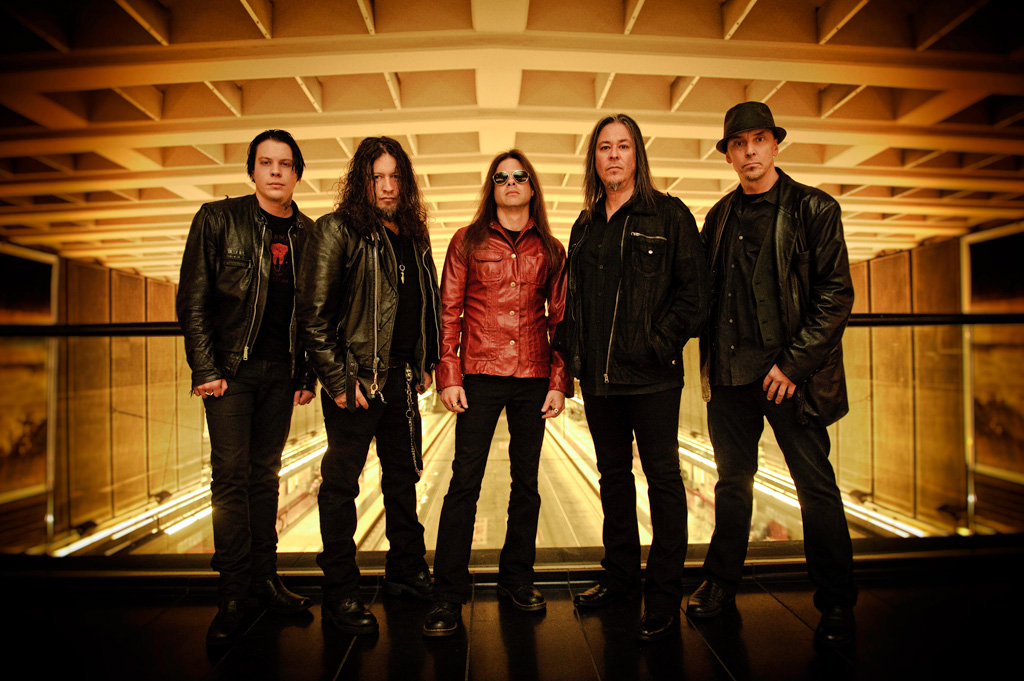 Official Press
Queensrÿche never stop progressing.
That's why they remain one of the most revered hard rock outfits in history with over 20 million albums sold globally and 6 million in the U.S. alone. It's why shows continue to sell out everywhere and hits such as "Silent Lucidity" eternally blare across radio waves. It's why they've got one of the most diehard and devout fan bases in music. It's why after three decades their legacy only strengthens with each subsequent evolution.
That brings us to the next phase for the Seattle quintet. In 2012, the band welcomed a new vocalist for the first time since founding in 1981 back when guitarist Michael Wilton and drummer Scott Rockenfield were just high school buddies. Joining Wilton, Rockenfield, original bassist Eddie Jackson, and guitarist Parker Lundgren, vocalist and multi-instrumentalist Todd LaTorre entered the fold and immediately galvanized the veteran group.
While attending the annual NAMM Convention in Anaheim, Wilton serendipitously met LaTorre and exchanged email addresses. It might seem random or convenient, but nothing in the Queensrÿche universe is.
After they parted ways with singer Geoff Tate, Wilton reached out about the open spot, and LaTorre humbly obliged, accepting his invitation. Instantly, the musicians harnessed a raw vitality they hadn't felt in years.
"It was like an injection of energy," enthuses Rockenfield. "He brings a new perspective to what we do from both a musical and vocal standpoint. He's a drummer himself, and he can give suggestions on the actual music. We can do things we couldn't do in the past with him."
Wilton affirms, "Todd's a contributor. We're diving into this as a five-person entity creating substance and an entire composition by letting it grow and building it together. Everybody has input. That raises the bar and pushes the envelope. There are no limitations."
They've approached recording their twelfth self-titled studio album with that open, "anything goes" mindset. At the same time, the group hearkens back to the heavy metal side that defined classics such as "The Warning", "Empire", and "Operation: Mindcrime" – which KERRANG! ranked #34 on their "100 Greatest Heavy Metal Albums of All-Time" list and is often uttered in the same breath alongside classic concept records such as Pink Floyd's "The Wall" and The Who's "Tommy".
"It's a return to form," Wilton says of the new music. "We're rebuilding the architecture and setting it back on course. We have the energy I felt when writing "Speak" and "The Needle Lies" from "Operation: Mindcrime". There was an excitement in knowing we were clicking on all cylinders at the top of our game. That chemistry and our passion for metal and hard rock has kept us together. We're keeping things fresh, while maintaining that thread that got us here in the first place. It may have gone astray, but it's a key element. You'll feel it on the next album. It'll be from the blood of the band more than ever."
Jackson echoes that sentiment, "We want to bring back the sound we started with. As kids, we bonded over listening to Iron Maiden, Judas Priest, and Rush. That heavier element is a major part of this band. We're revisiting that, and we're having a great time doing it. This is for the fans. We're so blessed to have them, and they're going to love this."
In 2013 Queensrÿche are back with their new record simply titled "Queensrÿche". The album will be released on June 24th, 2013 (June 25th in North America) via Century Media. From the opening sound of the intro of "X2" to the final notes of the closer "Open Road", it is apparent that the signature sound that captivated fans for over 30 years is alive and well. Fans were treated to a taste of the new album when the band released "Redemption" in March and have been garnering praise since it was released.
The cover for the album was designed by Craig Howell who has worked on designs for Star Wars, Slipknot and American Idol to name a few. "Queensrÿche" was mixed and mastered by famed Queensrÿche producer James "Jimbo" Barton who is known for working on the band's classics "Operation: Mindcrime" and "Empire", as well as for bands like Metallica, Rush, Fates Warning and many more.
"This gets said often by a lot of bands, but we believe we have recorded some of our finest music in years. The collaborative effort of everyone on this album is something we are extremely proud of. Working with Jimbo and the addition of Todd has revitalized the band in ways we never knew until we heard the final results. We know you have to wait a little longer but are excited for all of our fans to hear it. Queensrÿche wouldn't be in this position if not for your unwavering support," exclaims drummer Scott Rockenfield.
Queensrÿche cultivated that staunch foundation of supporters through tireless touring and an endless commitment to delivering a deeper experience with every album. In addition, it'll come to life like never before on stage. The group's known for immersive, theatrical live performances, and they've toured with everyone from Metallica to Black Sabbath. They're ready to up the ante again though. In 2012, the band mounted a Return to History tour, emphasizing material their audience has begged for presented in a manner they've never seen to date.
And now get ready for the band's next progression!
"Queensrÿche" tracklist:
X2 (1:09)
Where Dreams Go To Die (4:26)
Spore (3:25)
In This Light (3:24)
Redemption (4:16)
Vindication (3:26)
Midnight Lullaby (0:56)
A World Without (4:11)
Don't Look Back (3:13)
Fallout (2:46)
Open Road (3:54)
Total running time: 35:09
Album produced by James 'Jimbo' Barton (Rush, Metallica, Eric Clapton).
Artwork by Craig Howell
Photos by Mike Savoia
Line-Up:
Todd La Torre – Vocals
Michael Wilton – Guitars
Eddie  Jackson – Bass Guitar
Scott  Rockenfield – Drums, Percussion, Orchestrations
Parker Lundgren – Guitars
Discography:
The Warning (1984)
Rage for Order (1986)
Operation: Mindcrime (1988)
Empire (1990)
Promised Land (1994)
Hear in the Now Frontier (1997)
Q2K (1999)
Tribe (2003)
Operation: Mindcrime II (2006)
Take Cover (2007)
American Soldier (2009)
Dedicated to Chaos (2011)