Today another new box set was announced, this one called "The Ten Year War".  It is a vinyl box set, and due out later this year.  If you're a vinyl collector, then this will definitely be of interest.   I have a lot of detail to discuss, but there's one I want to get out of the way first.  This isn't being sold in the US.  Why?

Well, I've explained that before in other stories, but I've already seen some blowback against this on social media this morning.  Here's the deal.
Back when Black Sabbath signed a record deal back in 1970, it was with Warner Bros in the United States, and Vertigo in UK/Europe/World.  Warner Bros had its own set of masters for the albums, and Vertigo (later Castle, later Universal, now BMG) had their own set.  THIS IS THE IMPORTANT PART – Each of the companies could not sell their products in the territory of the other (unless something was licensed – which rarely happened). This original contract ended after 1987, when Tony signed with IRS for Headless Cross.
This is why 2004's Black Box & 2008's "Rules of Hell" were not sold outside of US/North America.
This is why the 2009-2011 Universal Deluxe CD/Remaster series was not sold in US/North America, at least not domestically.
It is also the reason why we see a lot of greatest hits packages, and fans get all bent out of shape about it.  I frequently hear "How many times can the band release that?"   Well, most of the time, the band doesn't.  It's a record label thing most of the time.  So basically, this is the reason why this new box set is not being released in the US.   Not domestically anyway.  You can always import it, but the purchase links will tell you it's not licensed for the US/Canada if you try buying it from there.   With that out of the way, lets get to the details.
---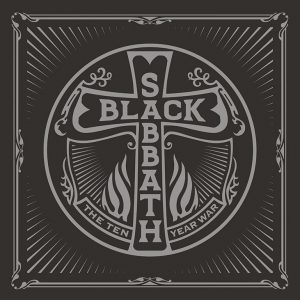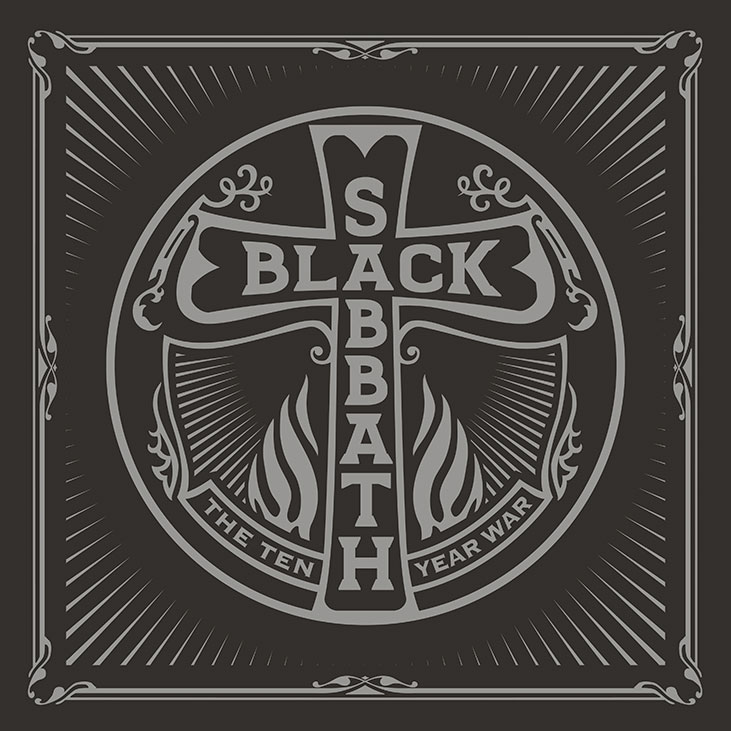 The Ten Year War is a box set from Black Sabbath which covers the first eight studio albums on vinyl.   Yeah, I know the 70's albums again, but this looks like a very well put together package.   Besides the albums themselves, there's this merch/swag/stuff in the box:
Original sleeves with the vinyl, including the fold out color poster on Master of Reality)
7″ Japanese single – "Evil Woman" b/w "Black Sabbath"
7″ Chilean single – "Paranoid" b/w "The Wizard".  Only 100 copies were originally pressed.
Crucifix shaped Black Sabbath USB drive that can be worn, and contains audio files of the albums
Ten Year War Brochure
Hardback book – official/candid photos from tours, recording sessions, & photo shoots.
1978 Reproduction tour programme
1972 Reproduction Seattle Centre Arena tour poster
That's a nice looking package.  Of course, me being me, I looked around, asked some questions, and found out some fiddly details regarding what's in here.   Here's my additional detail:
Not available in the US/Canada for reasons already stated.
The mastering work here is the same done for the 2009 Universal Deluxe Edition series by Andy Pearce.
The vinyl is 180 grams.
The vinyl is "splatter-colored".  Not entirely sure what that means, I'm attempting to get a picture of those.
The format of the files on the USB drive are "MQA", which I'm told is "part of the FLAC family".  More info on MQA is available here.
The USB drive is formatted in FAT32.
These will be individually numbered.  I might start making a list of owners like I did in the past.
The price of the thing is 

£199.99 

Pledge Music orders have it at 

£179.99.   Additionally, if you buy it through Pledge Music, you'll get your copy a little earlier, it will be delivered on August 25th.

The label told me they'll be sending me one once they're available, so I'll have something to say about it later on.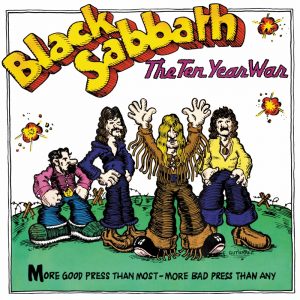 There are going to be a few different versions of this available.   Here's some detail on those.
Golden deluxe box set – limited to 50 copies (limited and numbered)
Silver deluxe box set with limited art print (limited and numbered) art card signed by Shepard Fairey (limited to 50 copies)
Silver deluxe box set with limited art print (limited and numbered)
Silver deluxe box set (limited and numbered)
As I write this, the Gold Deluxe box is already sold out, so unless they make more available, that's it for that one.  That isn't a surprise with just FIFTY available, and it being priced the same as all the other versions.
This definitely looks like a quality (if expensive) release.  If you have the coin, and play vinyl, this is definitely something you should look at.
You can pre-order it now at the following links:
www.pledgemusic.com/blacksabbath 
Note that if you try looking at these sites from the US/Canada, you're going to get told either there's nothing there, or it's not licensed for your country.
Below are some additional images and pictures in very high quality versions.   Finally is the official press release from the label.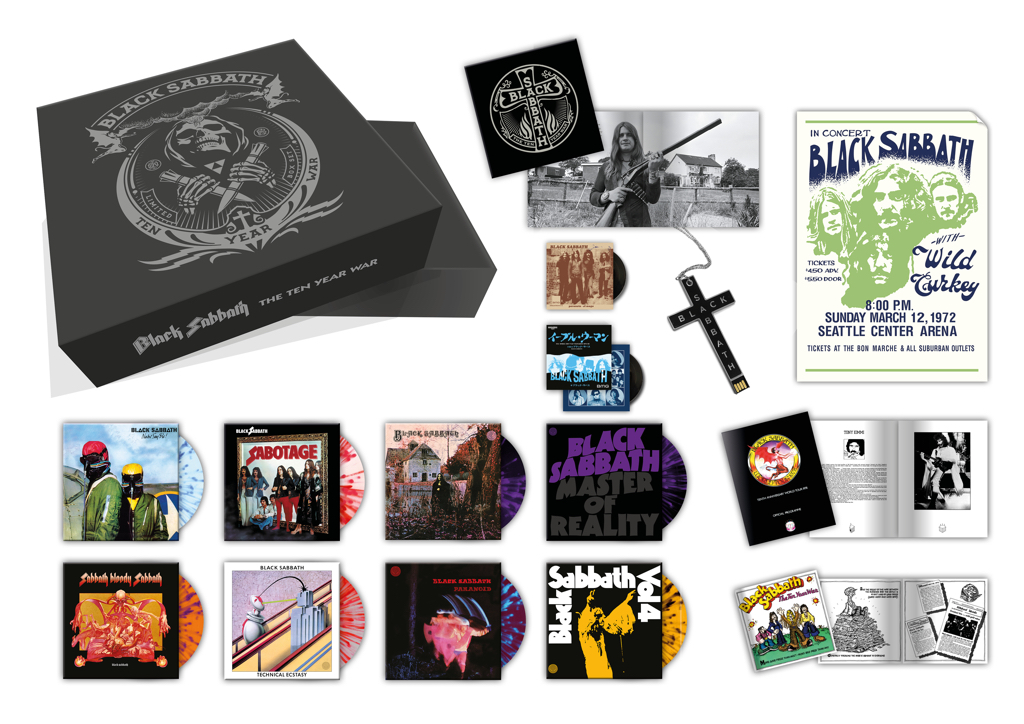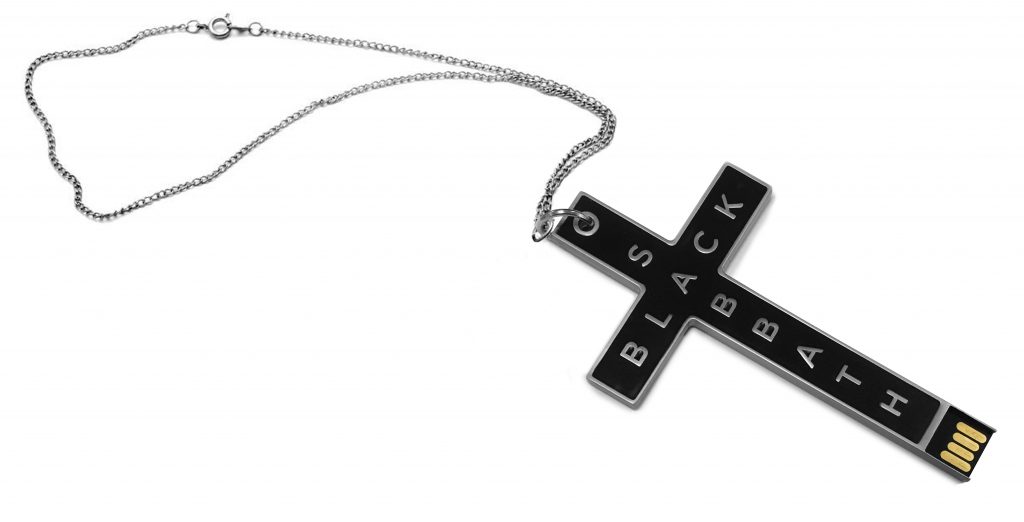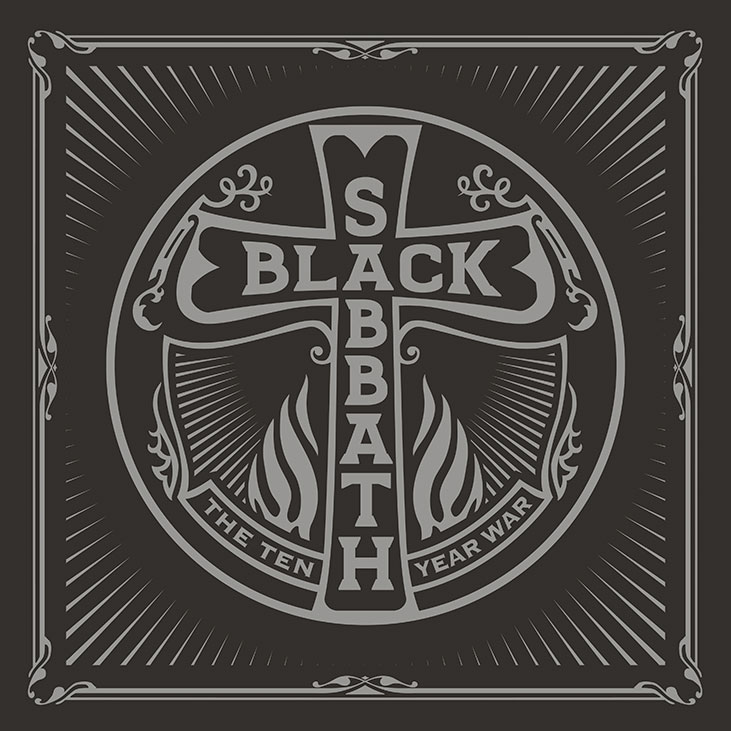 GOLDEN GODS AWARD WINNING ARTISTS BLACK SABBATH ANNOUNCE 'THE TEN YEAR WAR' – A LIMITED EDITION VINYL BOXSET RELEASED SEPTEMBER 29th THROUGH BMG
""Black Sabbath – they invented heavy metal. And we should all thank them for doing it. In metal, it all began with them, and no-one has ever done it better." Sir Christopher Lee
"There are some bands you know are real, and what they do comes from the heart. Sabbath are one of them. I know those guys, and believe me they lived the music. It was a privilege to be on the road with Sabbath. Like Motörhead, they mean it – every riff." Lemmy
"I was a very alienated young person, and when I heard Black Sabbath I realised my life had a soundtrack. On all levels, they are unique and visionary." Henry Rollins
A foreboding storm is gathering overhead. Bells toll, lighting cracks, rain falls…something dark and sinister is heading this way. It's 1970 and four guys from Birmingham, with the release of their debut self-titled album, have single-handedly created what would become known forever as heavy metal. It was a singular moment of crushing heaviness that would define the genre for years to come.
The sixties were over. Charles Manson and his knife wielding followers had put a violent end to peace and love and the optimism and hope of the decade had vanished. As the seventies came down like a dark cloud, Ozzy Osbourne, Tony Iommi, Bill Ward and Geezer Butler welcomed these uncertain times with open arms and riffs of thunder. And so The Ten Year War began.
Fresh from receiving the 'Golden God' Icon Award at this year's Metal Hammer Golden Gods , Black Sabbath are proud to announce 'The Ten Year War' – a limited edition vinyl box set, released September 29th via BMG, that brings together their eight Ozzy fronted albums, plus a swathe of other rarities, all housed within exclusive artwork created by renowned street artist, graphic designer and activist Shepard Fairey.
Despite Black Sabbath's multi-million selling albums and rabid fan base throughout the seventies, this adulation wasn't always mirrored by the music press at the time. The band received more than their fair share of criticism, prompting them to publish 'The Ten Year War' brochure; a playful dig at journalists with the witty tagline "more good press than most – more bad press than any." The brochure is reproduced in full for the box set and is one of the many exclusive items held within that also includes:
8 x vinyl LPs meticulously reproduced in their original sleeves, re-mastered by renowned mastering engineer Andy Pearce from the original tapes and pressed on 180 gram splatter-coloured vinyl, each LP with unique and individual colouring.
• BLACK SABBATH
• PARANOID
• MASTER OF REALITY (including original fold-out colour poster)
• VOL. 4
• SABBATH BLOODY SABBATH
• SABOTAGE
• TECHNICAL ECSTASY
• NEVER SAY DIE!
2 x rare 7" singles, reproduced in their original sleeves:
Japanese version of Evil Woman (Don't Play Your Games With Me)/Black Sabbath.
Chilean version of Paranoid/The Wizard (only 100 copies of the original radio promo were pressed).
Crucifix shaped Black Sabbath USB stick, exclusive to this box set, which can be worn round the neck and contains MQA high definition audio of the first eight Black Sabbath albums. 
The extremely rare The Ten Year War brochure, reproduced from the original publication.
Hardback book, featuring accolades from the cream of rock royalty, coupled with official and candid iconic photography of the band during their 1970s tours, recording sessions and photo-shoots.
Tenth Anniversary World Tour 1978 Official Programme, impeccably reproduced.
Reprinted tour poster from the 1972 Seattle Centre Arena show.
Box set is individually numbered.
It's fair to say that 'The Ten Year War' is the definitive package from one of the most important and influential artists the UK has ever produced.
Pre-order links:
www.pledgemusic.com/blacksabbath 
The Ten Year War is coming… #tenyearwar