2012 Deluxe [ Amazon US | Amazon UK ] | CD [ Amazon US | Amazon UK ]
2005 CD [ Amazon UK ] | MP3 [ Amazon US | Amazon UK ] | iTunes (US)

Track Listing
Stand Up & Shout
Holy Diver
Gypsy
Caught in the Middle
Don't Talk to Strangers
Straight Through the Heart
Invisible
Rainbow In the Dark
Shame on the Night
Writing Credits
All Lyrics & Melodies by Ronnie James Dio
Credits
Ronnie James Dio – Vocals, Keyboards
Vinny Appice – Drums
Jimmy Bain – Bass
Vivian Campbell – Guitar
Produced by Ronnie James Dio
Engineered by Angelo Arcuri
Recorded at Sound City, Los Angeles.
Originally Mastered at Sterling Sound, New York by George Marino.
Catalogue Numbers
LP Mercury 811-021-1 (GER 1983)
CD Warner Bros 9-23836-2 (US 1983)
CD Mercury 811-021-2 (GER 1983)
CASS Phonogram 811-021-4 (NETH 1983)
CASS Warner Bros 23836-4 (US 1983)
LP Warner Bros 9-23836-1 (US 1983)
LP Nippon 25PP-87 (JPN 1983)
LP Vertigo E11-021-1 (UK 1983)
CD Mercury/Rock Candy 9830994 (EUR 2005)
CD Mercury UICY-6390 (JPN 2006)
CD Vertigo UICY-93390 (JPN 2007)
LP Vertigo 00422-81102110 (NETH 2008)
LP Back on Black BOBV267LP (UK 2010)
CD Universal 5337835 (EUR 2012 – Deluxe)
Links
Images
This is the cover art used for the 2012 Deluxe Edition release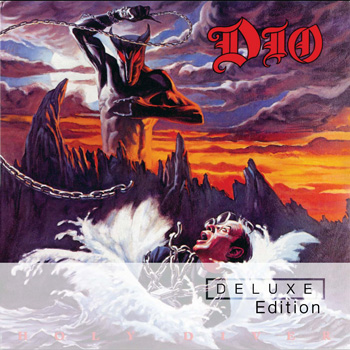 Video
The video cannot be shown at the moment. Please try again later.