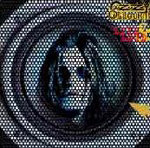 Released June 15, 1993
Re-Released Aug 22, 1995
Deleted from catalog Apr 2002
(apparently available again)

1993 CD (Amazon US | Amazon UK) | 1995 CD (Amazon US | Amazon UK)
1995 MP3 Download (Amazon US | Amazon UK)
1993 Cassette (Amazon US) | 1995 Cassette (Amazon US)
Laserdisc (Amazon US) | VHS (Amazon US | Amazon UK) | DVD (Amazon US | Amazon UK)

Track Listing
Intro
Paranoid
I Don't Want to Change the World
Desire
Mr. Crowley
I Don't Know
Road to Nowhere
Flying High Again
Guitar Solo
Suicide Solution
Goodbye to Romance
Shot in the Dark
No More Tears
Miracle Man
Drum Solo
War Pigs
Bark at the Moon
Mama I'm Coming Home
Crazy Train
Black Sabbath
Changes
Credits
Ozzy Osbourne – Vocals
Mike Inez – Bass
Zakk Wylde – Guitar, piano on "Changes"
Randy Castillo – Drums
Kevin Jones – Keyboards
Tony Iommi – Guitar (on "Black Sabbath")
Geezer Butler – Bass (on "Black Sabbath")
Bill Ward – Drums (on "Black Sabbath")
Mixed/Engineered by Michael Wagener
Mastered by Stephen Marcussen
Remastered by Brian Lee & Bob Ludwig
Catalogue Numbers
CD Epic Associated ZSK 5247 (US 1993 – Sampler CD)
CD Epic Z2K 48973 (US 1993)
CD Epic 481676 9 (UK/Europe 1993)
CD Epic 473798 1 (Europe 1993)
LSR Epic Music Video MLV 49151 (US 1993)
CD Epic E2K 67244 (US/Canada 1995)
CD Epic 481676 2 (Europe 1995)
DVD SMV EVD49151 (AUS 1997)
DVD Epic Music Video EVD 201814 9 (Europe 2003)
CD Sony EICP 788~9 (JPN 2007)
Notes
At the time it was new, it this was Ozzy's supposed (ahem) alleged final album.
The tour behind this live release was called the "No More Tours" Tour.
The song Black Sabbath features the original Black Sabbath (Ozzy/Iommi/Butler/Ward) from the 1992 Costa Mesa Reunion shows (playing one song; Black Sabbath), although they played three live.
In April 2002, this album was deleted from the Ozzy catalog and is no longer being made.  However, it was since re-released in Japan in 2007.  Not sure why.
Links