In about two and a half weeks, it will be the two year anniversary of the death of Ronnie James Dio.  Ronnie's life has touched numerous musicians and fans.  A lot of people continue to mourn the loss of Ronnie.   Some of his final band members toured under the moniker of "Dio Disciples" late last year.  However, that's not all of the people who played with Ronnie who wanted to go out and honor his memory.  To that, I bring you news of a new project that will be making some noise later this year featuring some other members who have played with Ronnie in both Black Sabbath & Dio.   I speak of "The Southern Cross"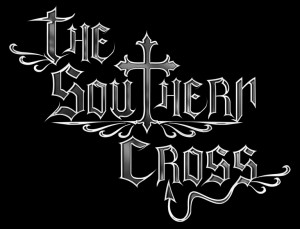 This is a band that used to be known by the name Queenstreet.   The most direct Dio connection at that time was Rowan Robertson, the (then) kid who played guitar on Ronnie's "Lock Up the Wolves" album.  However, the band morphed into it's current incarnation when VERY long time Black Sabbath member Geoff Nicholls agreed to join up. The full lineup of the band is:
Nils Patrik Johansson – Vocals
Rowan Robertson – Guitar
'Arry Gogstead – Bass
Rick Hagan – Drums
Geoff Nicholls – Keyboards
There is no band photo available yet, but I'm told there will be more materials forthcoming this summer in support of the band's 2012 "Turn Up the Tour" tour.   Here's a bit about the band from their press release.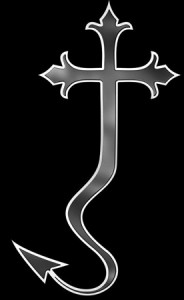 When Ronnie James Dio died in May 2010, the world lost one of rock's most iconic voices.
Shortly after his passing, Ronnie's band mates in Heaven and Hell/ Black Sabbath reunited with Ozzy, to celebrate their 70's material. For a little while Ronnie's legacy was mainly kept alive by benefit concerts and the occasional cover by different rock bands.
Before Ronnie died, his former guitarist Rowan Robertson got in touch with a Norwegian drummer, Rick Hagan and started talking about doing a few shows featuring the material from his period in DIO, which Ronnie had not played for 20 years. With bassist 'Arry Gogstead and singer Nils Patrik Johansson the lineup was stable and toured in Norway twice under the name Queenstreet. But there was one part missing, and with the addition of 25 year Black Sabbath member Geoff Nicholls, The Southern Cross became the natural successor of Heaven and Hell and what DIO musically stood for in the eighties and early nineties.
This 2012 tour sees the band visit highlights from Rainbow, Black Sabbath and DIO. Songs like Man on the silver mountain, Falling off the edge of the world, Lock up the wolves, don't talk to strangers and of course the classics heaven and Hell and Holy Diver are all featured in the concerts.
So now it's time to dig out your old Rainbow and Sabbath LPs again and rediscover the power of Heaven and Hell, Rainbow Rising, Mob Rules, Holy Diver and all the other immortal records Ronnie James Dio left us with.
The band has lined up a handful of dates so far for their November tour.   Here's what's confirmed.  I'm told more are going to happen, and should be announced shortly.
November 6- Larvik / Norway
November 7- Drammen /Norway
November 8- Bergen /Norway
November 9- Rjukan /Norway
November 10- Jevnaker /Norway
November 16- Rock at Sea / Sweden
The band also has a Myspace page available here, but at the moment, there's not much more info than is available on this site.    That should change shortly.   Hope to see these guys hit the United States!   Below is some information about each individual band member.
A note to the band.. I know I don't get a choice, but you guys should bust out some material from the partially worked on second Dio album with Rowan Robertson that never got released when Ronnie went back to Sabbath for Dehumanizer.  Now THAT would be seriously unique – unreleased Dio material?!?!!   Bring it on, lads!
After I posted this page, I found this Youtube video of the band in 2011 before Geoff Nicholls joined up performing the Dio track "Hey Angel".  Check it out: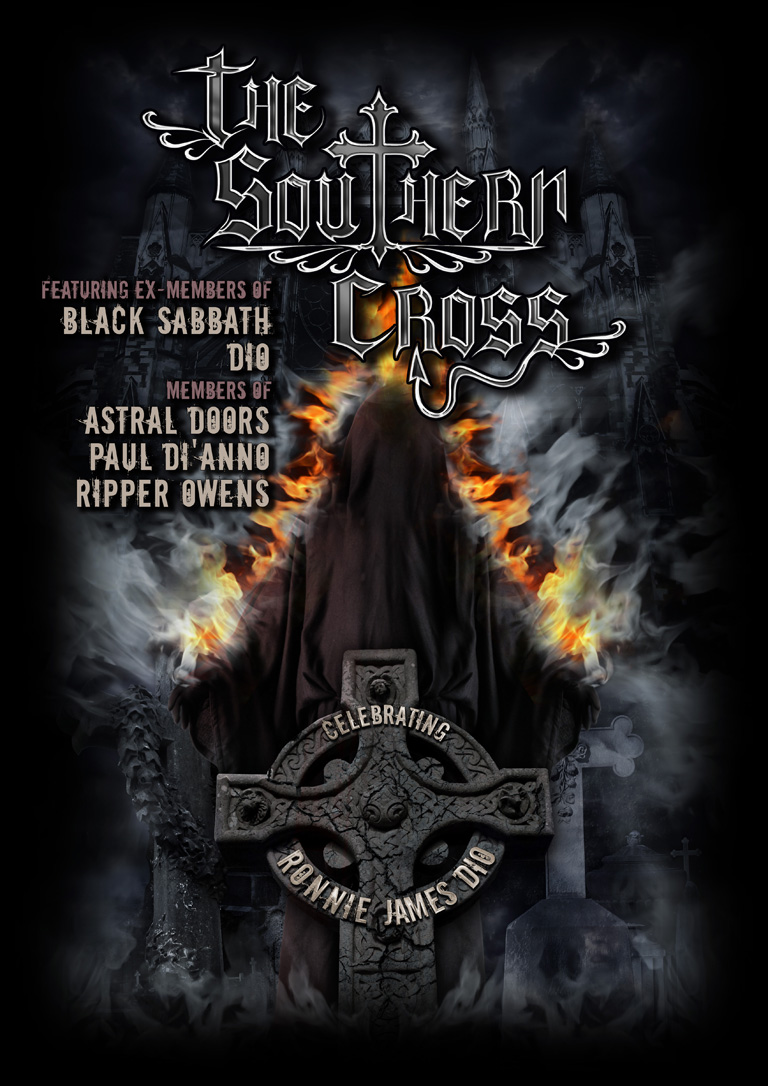 The Band
  
 
Geoff Nicholls
A member of Black Sabbath for 25 years, playing on all albums and all tours between 1979 and 2004.
In the eighties he was the only member to stay with Tony Iommi through the numerous lineup changes.
He has written several of the band's most memorable songs along with Iommi.
Rowan Robertson
Rowan joined DIO in 1989, only 17 years old. With his fluent and bluesy playing, he quickly became a favorite among young guitarists at the time.
He wrote the main part of the album Lock up the Wolves along with Ronnie, and the result was a more "raw & back to basics" DIO album than the 2 that came before it.
Nils Patrik Johansson
Hard rock singer extraordinaire. He is one of Sweden's most successful singers, working with classic heavy rock band Astral Doors and the ultra- heavy, powerful and technical outfit Lion's Share.
Without trying to copy RJD in detail, Patrik has a similar expression in his voice and fits this band perfectly. He is a natural front man as well, which doesn't hurt.
'Arry Gogstead
A bass player in every sense of the word. With his Woodo bass turned up to 11 with a biting fuzz sound, he holds the low end of the band together as no-one else can.
He has grinded his teeth on the road all over Europe with acts such as Paul Di'Anno and Ripper Owens for the past 5 years.
Rick Hagan
A power house drummer in the traditional style of Ian Paice, Cozy Powell and Vinny Appice.
He is the band's driving force both on and off stage.